Verizon gets sued over claims they defend BitTorrent pirates
Verizon sued over not complying with court-ordered subpoenas.
Published Mon, Nov 26 2012 5:30 PM CST
|
Updated Tue, Nov 3 2020 12:26 PM CST
A collection of adult movie companies aren't happy with Verizon. They say that the ISP defends BitTorrent pirates by systematically rejecting court-ordered subpoenas for information and they claim that these objections are in bad faith due to Verizon supposedly getting profit from users who are BitTorrenting.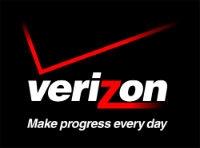 A court has previously ruled that an IP address is not enough to hold someone responsible for pirating, but that hasn't stopped companies from trying. Adult movie companies are still filing the mass lawsuits using IPs as the identification of the users. They then ask the court to subpoena the ISP for subscriber information.
Verizon currently rejects these requests systematically as the subscriber isn't necessarily the one who did the illegal sharing. Verizon argues that "[The subpoena] seeks information that is protected from disclosure by third parties' rights of privacy and protections guaranteed by the first amendment."
"Verizon's current Objections can only be seen as being asserted in bad faith, and with the expectation to continue to profit from BitTorrent infringement at the expense of other, lower-tier ISPs and the consuming public at large. There is seemingly no incentive for ISPs such as Verizon to aggressively identify infringers on their network," the plaintiffs argue.
The result of this lawsuit could have some pretty massive implications for file sharers and ISPs alike. It will definitely be a case that should be watched. If the court rules in favor of Verizon, we can say good-bye to all of these mass lawsuits, but if the court sides with the plaintiffs, we could see many more trolling lawsuits.
Related Tags