Android YouTube app updated to interact with Google TV devices
Google updated its Android YouTube app to interact with Google TV devices.
Published Tue, Nov 13 2012 10:12 AM CST
|
Updated Tue, Nov 3 2020 12:26 PM CST
One fun activity my brothers and I have when we get together is playing our favorite YouTube videos just to make each other laugh. It usually ends in a lot of laughter and high-fives, that is, unless one of us accidentally decides to play a video of a person cleaning a spider bite in their bathroom. That kind of content will put a damper on any good time.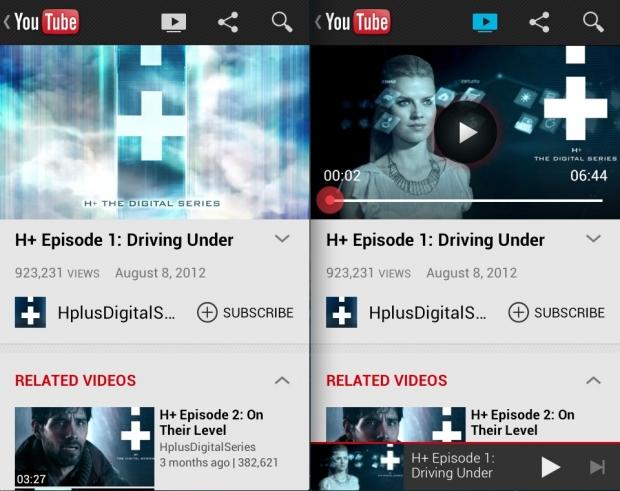 When my brothers and I are watching YouTube videos, we usually watch them off of the YouTube applications available on our PS3 or Xbox 360, but today's update will certainly make watching videos together easier now that Google has updated its YouTube application for Android to interact with Google TV devices.
The way it works is a person with an Android smartphone or tablet can send YouTube videos that they discover on their devices to their Google TV device simply by pushing a new "TV" button. Google TV devices will automatically pair with any Android device that is found within the same WI-Fi network. The Android device can also be used as a remote as you can perform many of the controls you could within YouTube.
Multiple Android devices can be connected to a Google TV device, so my brothers and I can take turns putting up our favorite videos when the time comes for some laughs. Just remember to keep your Wi-Fi connection secure as having random strangers pushing YouTube videos to your Google TV devices probably isn't as fun as it sounds.
Related Tags