Apple's gift cards now supported by iOS 6 Passbook
Apple has finally made Passbook support its own gift cards.
Published Mon, Nov 12 2012 9:51 AM CST
|
Updated Tue, Nov 3 2020 12:26 PM CST
One of the biggest disappointments for me in iOS 6 hasn't been Apple's Maps application, although it comes to a very close second. It's definitely Apple's Passbook application as, for the life of me, I have yet to figure out what exactly I should be doing with it. I mean, do I have to download the Fandango application in order to have my ticket show up in my Passbook. Why don't I just use the Fandango app in order to show my ticket instead of Passbook?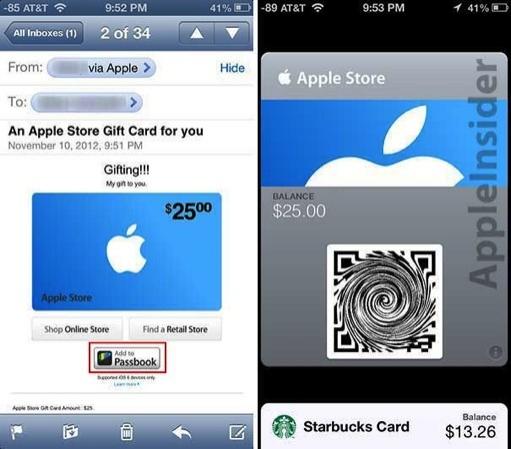 Aside from my own personal frustrations with Passbook, Apple has announced today that it will be making their Apple gift cards compatible with its Passbook application.
The process isn't too difficult, but it does require more than fifteen steps to complete. OK - that was a bit of an exaggeration, but it's still way more steps than just buying an Apple Store gift card from your local pharmacy and handing it to the Apple fanboy in your life.
You'll need to purchase the gift card from either the Apple Store app that's available to download on your iOS device or through the Apple Store gift card page (https://store.apple.com/us/personalize/electronic?product=E_GIFT_CARDS). One you purchase the gift card and send it via email to your recipient, they can print it to use the gift card at an Apple Store, shop the Apple's online store with it or add it to their Passbook in order to use it at an Apple Store without having a printed out gift card in your pocket all day.
I'm surprised Apple didn't support its own Passbook application with its gift cards the moment iOS 6 was available. Although, if I learned anything from Apple's release of its abysmal Maps application, it's that nowadays it seems Apple isn't entirely thinking things through before its news applications are released.
Related Tags