Belkin becomes first third-party Lightning accessory manufacturer
Two new Lightning-compatible accessories are coming from Belkin.
Published Mon, Nov 5 2012 12:11 PM CST
|
Updated Tue, Nov 3 2020 12:26 PM CST
Ever since I purchased my iPhone 5, the Lightning cable that came with the phone has been attached to me as much as the phone itself seeing as all of my previous charging cables are completely useless. Buying additional cables has been a challenge for me as I don't have an Apple Store in close proximity to me and buying additional cables online is nearly impossible. But my worries will soon be over as Belkin has announced it will be the first third-party company to have Lightning accessories available for purchase.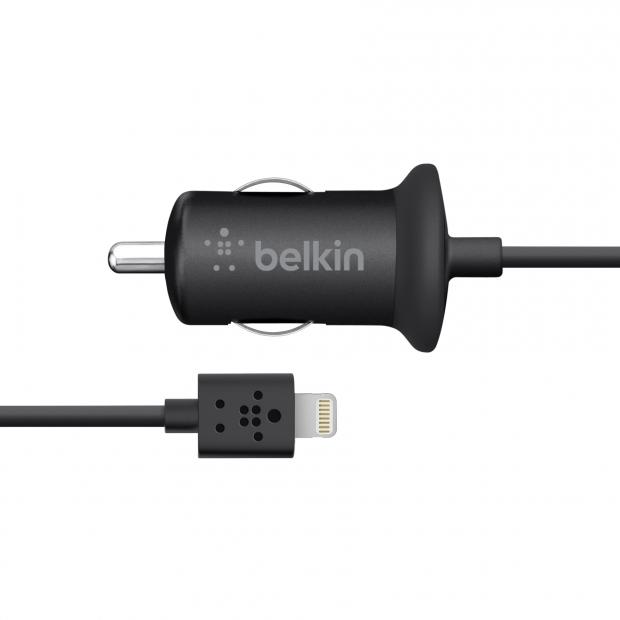 Belkin announced today it will release two accessories that support the iPhone 5 and 4th Generation iPad's Lightning connector: the Belkin Car Charger for Lightning and Belkin Charge + Sync Dock. Both accessories will retail for $29.99 and will be made available in mid-November.
The Belkin Car Charger is exactly what it sounds like: a car charger with a Lightning adapter attached to the end of it. It'll be MFI certified, will have over-voltage protection and will be made available in black.
As for the Belkin Charge + Sync Dock, it won't come with a Lightning cable, but will be able to house your iPhone at your desk or wherever you'd need a dock for. It'll include a foldaway AUX jack, removable magnetic base and an EarPods audio-out port to connect your headphones or speakers to.
Both the Belkin Car Charger and Belkin Charge + Sync Dock are now available for pre-order on Belkin's website.
Related Tags