Alliance for Wireless Power approves more flexible power specification
A4WP announces new wireless power specification, the future of wireless charging is nearly here.

Published Wed, Oct 31 2012 5:36 AM CDT
|
Updated Tue, Nov 3 2020 12:26 PM CST
The Alliance for Wireless Power (A4WP) have approved a more flexible wireless power specification that will usher in a new way consumers can wirelessly charge their phones on a variety of compatible surfaces. President of the A4WP, Dr. Kamil A. Grajski, says: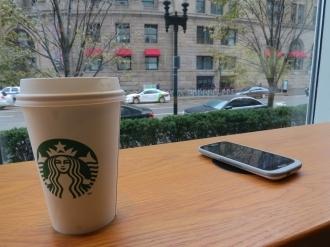 The Alliance for Wireless Power and its members have been focused on creating a more flexible wireless power specification that sets the stage for formal standardization in the future. Approval of the A4WP wireless power specification establishes a true path forward for the commercialization of wireless charging that will satisfy the needs of most consumers. A4WP and its members will now set their sights on building compliant wireless applications that can be integrated by key industries including automotive, furniture and retail.
The new standard is based on a concept of spatial freedom, which extends wireless power applications past the accessory, or add-on market to fully integrated solutions in the device, as well as surfaces such as tables, and cars. The new A4WP specification will bring forth numerous benefits to the wireless charging ecosystem.
For consumers, the A4WP specification supports simultaneous charging of multiple devices with various power requirements such as handsets, Bluetooth headsets, MP3 players, GPS devices and mobile tablets

For industrial designers, the A4WP specification leverages a loosely coupled magnetic resonance technology and provides more flexibility for charging applications to be installed into automobiles, furniture and other surfaces

For the consumer electronics industry, the A4WP specification takes advantage of broadly adopted wireless technologies, such as Bluetooth 4.0, which will allow manufacturers to minimize hardware requirements
Related Tags