Psy's Gangnam Style passes 420 million views on YouTube
Psy's amazing Gangnam Style video is close to half a billion views on YouTube.

Published Wed, Oct 10 2012 11:29 PM CDT
|
Updated Tue, Nov 3 2020 12:26 PM CST
By now you've surely heard of Psy's viral mega hit "Gangnam Style", and if you haven't I've embedded the clip below for your viewing pleasure. Well, since the clip hit YouTube on 7/15, it has reached [at the time of writing] 423 million views.
Normally I wouldn't report on this, but YouTube is a huge part of our daily lives, and this clip has gone viral in ways most people can't even image. Gangnam Style is everywhere and it's gotten to the point where it is even being played on the radio, some what of a record - a Korean song, on Australian radio stations (and around the world). It is either #1 or close to #1, or has been at #1 on most charts around the world and has turned Psy into a megastar.
There are only a few music videos that have garnered as much views as Gangnam Style are Justin Bieber's "Baby", which has an astounding 787 million views. But it took Bieber over a year to reach 400 million or so views, but just three months for Psy.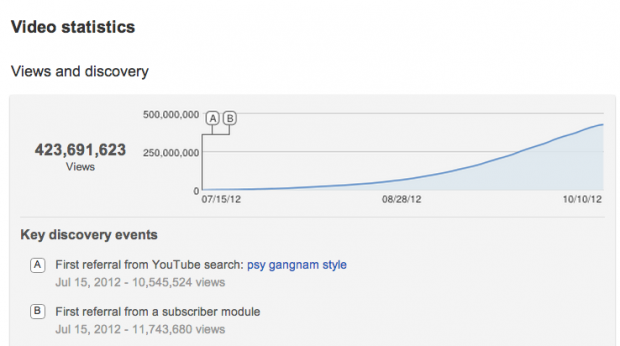 What do you think of the clip and the song? I love it - I'm a huge fan of the song and until Gangnam Style, I'd never heard of Psy.
Related Tags