Intel are really pushing the Ultrabooks all over the world, but we haven't seen anything yet. We're beginning to hear about their 2013 models, which will include some pretty strict specs according to reports from TechEYE.net.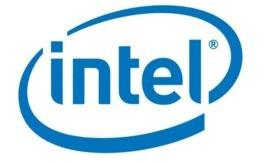 The site has seen some documents, where they cite that there will be some "serious difference in price and performance between the standard products and the top samples". Standard models will have a baseline Bill of Materials that most not exceed $699.
These machines at $699 BoM must contain all-day battery life at nine hours, voice command, HD video chat with a 720p resolution camera, wireless display, robust Wi-Fi, bundled anti-virus protection in the consumer model, and a multi touchpad. Minimum capacity of 16GB NAND for While Using functions, with a storage product capable of scoring more than 16,000 in PCMark Vantage's HDD Sub Score, and capable of receiving more than 80MB/sec on the same benchmark's video editing score.
Security wise, Intel will be enabling anti-theft within the new Ultrabook platform at a BIOS level, as well as options for identity protection technology bundled into the OS itself.
Recommended sample OEM configurations for a 13-inch Ultrabook in 2013 on connected standby are a 18mm clamshell or 20mm hybrid metal chassis that weighs under 3 lb. The CPU baked inside will be a HSW-based 2+3 while memory is looking at hitting 2x2GB x32LP DDR3 (1600), and a 128GB SSD for storage. There's also a 1080p USB camera, and 13-inch display with 1080p resolution.
The machine would ship with WWAN, multi-touch screen, and multi-touch trackpad, and will be NFC-capable. Battery life would stand at around 9 hours or more, with media playback sitting at around 6 or so hours. The recommended spec ships with Microsoft's Windows 8 Connected Standby.
Baseline samples ship out with the same OS, but won't require touch interfaces or ship with WWAN, or NFC capabilities. Display res gets dropped down to 1366x768, would sport a plastic chassis, and weigh over 3 lb. Baseline memory would be 2x2GB x16 DDR3L (1600), storage would include a 320GB mechanical HDD with a 32GB SSD. USB webcam would be 720p.
2013 Haswell-based Ultrabooks could be as much as $999 in the Build of Materials.
2013 is definitely looking like an amazing year for Ultrabooks!