Microsoft have just outed Windows Server 2012, which is offering simplified licensing. The new server OS comes in four different versions, Datacenter, Standard, Essentials, and Foundation, all aimed at different markets and customers.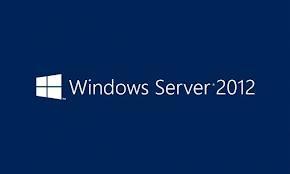 The new server offerings include training on the new features baked into the OS, as well as a 90-day trial period running on Microsoft's Azure cloud-based service. Microsoft's Windows Server general marketing manager, Mike Schutz, says:
One of the things we tried to do for this launch was simplifying the licensing. We've simplified it to two core SKUs: Datacenter edition and Standard edition. We used to have multiple licensing models -- some were per server, some were per processor -- and the feature differentiation was spread through the editions. We got feedback that sometimes it was too complex for customers to choose which version.
The main version of Windows Server 2012 includes Datacenter and Standard editions. Virtualization is supported on the Datacenter edition of the OS, setting you back $4,089. This also offers an unlimited number of virtual machines per processor. The Standard edition includes support for two virtual machines per license, and costs $882. Both Datacenter and Standard editions require one license, per pair of processors.
The Essentials edition replaces the current Small Business Server and comes later this year, costing $501 per server. A 25 user limit is put onto Essentials. Windows Server 2012 Foundations is only available pre-installed in complete Microsoft partner-provided solutions, and is limited to 15 concurrent users.