Pirate Bay co-founder, Gottfrid Svartholm Warg, has been arrested in Phnom Penh after the Swedish government had made a request for his detention to the Cambodian.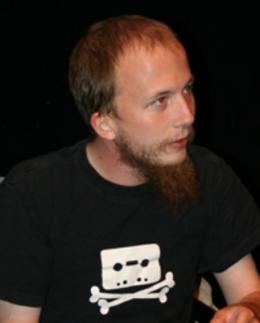 A spokesperson for the Cambodian police has said that Cambodia doesn't have an extradition treaty with Sweden. Kirth Chantharith told the AFP:
We don't have an extradition treaty with Sweden but we'll look into our laws and see how we can handle this case.
Warg was arrested as he didn't show up for the start of his one-year jail sentence for copyright violations. Fellow Pirate Bay co-founders, Fredrik Neij and Peter Sunde both turned up for their hearings, and in return, received reduced jail sentences. The Pirate Bay have also displayed a new message on their website, stating that they are not responsible for the sharing of copyrighted content, or materials:
Only torrent files are saved at the server. That means no copyrighted and/or illegal material are stored by us. It is therefore not possible to hold the people behind The Pirate Bay responsible for the material that is being spread using the tracker. Any complaints from copyright and/or lobby organizations will be ridiculed and published at the site.