Considering Android is mostly on smart devices such as smartphones and tablets, it does get baked into all sorts of different devices. But, this news is somewhat different. The next device to see Android get its OS is in the Boeing 787 Dreamliner passenger jets.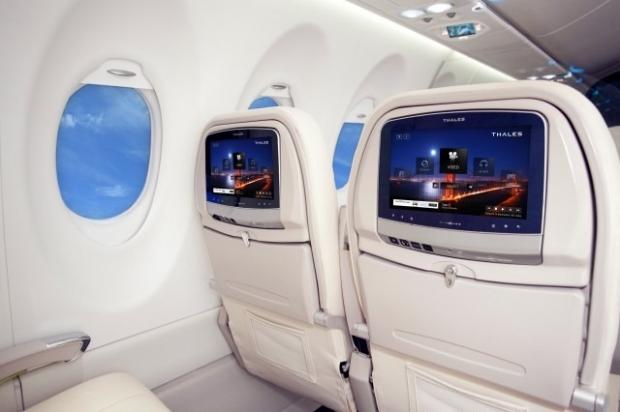 Two models are destined to be fitted, the first is Panasonic's eX3, and the Thales TopSeries Avant. Details on the Thales model were unveiled alongside a demonstration at the Farnborough International Airshow just recently.
The TopSeries Avant model will sport 10- and 17-inch versions, but there's no details on the display type, nor the resolution. Performance-wise, we should find a dual-core, ARM-based processor rocking inside, backed up by 1GB of RAM, and 256GB of storage. The central server will feature 32 cores in either an Intel Xeon, or AMD Opteron-based processor, 128GB of RAM, and 4TB of storage.
The plane itself will also give users the ability to use Wi-Fi and 3G HSPA+, but no cost has been set. I'd love to fly in one of these planes, so Boeing, you know where my e-mail address is!