Microsoft acquires Yammer for $1.2 billion
Yammer gets acquired for $1.2 billion by the we're-back-in-action Microsoft.

Published Tue, Jun 26 2012 4:47 AM CDT
|
Updated Tue, Nov 3 2020 12:28 PM CST
Yammer is just four years old, but they've just been scooped up by Microsoft for a tidy $1.2 billion. Yammer has been dubbed "Facebook for the workplace" and is the latest in many steps for Microsoft's bid to shield their Office products from Google's constant challenges.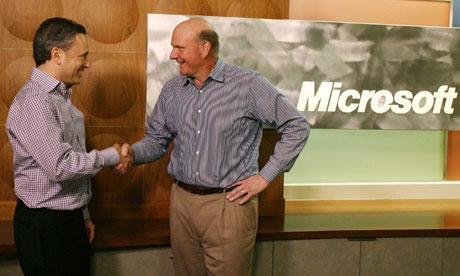 Yammer claims to have more than 5 million corporate users with companies such as Ford, Shell, Deloitte and eBay. Just twelve months ago Microsoft whipped out their acquisition credit card on Skype and paid $8.5 billion for the video-calling firm, so Microsoft are not shy, nor poor.
Yammer was started back in 2008 by PalPal founder David Sacks, where they raised around $142 million in funding since they began, it was backed by PayPal co-founder Peter Thiel, who also invested in Facebook. Sacks said:
When we started Yammer four years ago, we set out to do something big. We had a vision for how social networking could change the way we work. Joining Microsoft will accelerate that vision and give us access to the technologies, expertise and resources we'll need to scale and innovate.
Don't know what Yammer is? Well, it's a messaging tool for colleagues which allows companies to create a private social network for employees, and is one of the web startups aiming to shake up the work place, as well as document-sharing site Dropbox and the project-management tool Basecamp.
Related Tags