Toshiba 55XS55, quad HD and no 3D
Toshiba set to unleash 3840x2160-capable 55XS5 TV in Japan next month.

Published Thu, May 10 2012 4:28 AM CDT
|
Updated Tue, Nov 3 2020 12:28 PM CST
It looks like Toshiba is ready to unleash a new quad HD-capable TV in Japan, which is a little less filled up on specs than its top-of-the-line model, the 55X3 with its 4K resolution and glasses-free 3D technology that hit the US.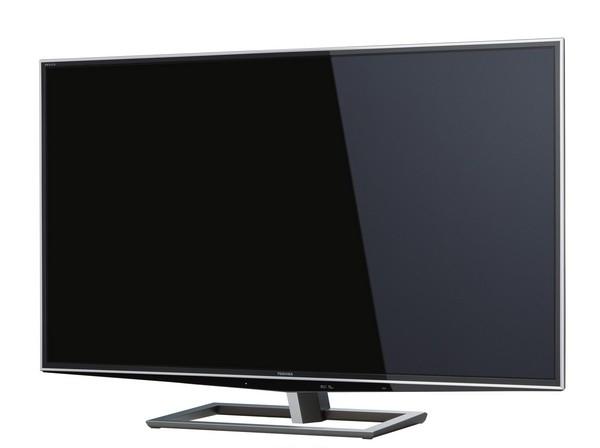 The new model keeps the same 4K technology, but switches to edge LED lighting instead of local dimming and completely dumps 3D, autostereoscopic or otherwise. Inside the TV, you'll find CEVO Duo image processing engine, which upconverts standard HDTV inputs to QFHD, as well as support for apps and USB hard drives for recording broadcasts.
This model is expected to ship in June for a not so bad 750,000 yen, or US$9,410. Much lower than the X3's opening price of 900,000 yen last December. 4K TV's are finally getting under that magical $10,000 mark, and I'm wanting one more and more.
Related Tags