The tech industry is filled with patent trolls. The first was Apple and it has finally come full circle. Apple is the defendant in a new lawsuit filed in San Francisco federal court over claims that all of its products that use touch infringe on the patent. The patent in question is US Patent #6,920,619 named "User interface for removing an object from a display."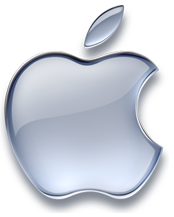 FlatWorld alleges that the iPhone, iPod touch, iPad, sixth-gen iPod nano, MacBook Pros with trackpads, and any other Mac using a Magic Mouse or Magic Trackpad infringe on its patent. Also, because Apple was informed of the patent in 2007, they are claiming that Apple willfully infringed on the patent.
Curiously enough, this seems to be the company's only activity since 2009. Additionally, the patent only covers a very narrow set of gestures, so it's apparent how any of Apple's products infringes on the patent. Even more interesting is the fact that some of Apple's iPhone patents cite the patent that they are being sued over.