Windows Phone marketing GM out after 5 months
Microsoft's General Manager of Windows Phone Product Marketing leaves after just 5 months.
Published
0 minutes & 48 seconds read time
Apparently selling Windows Phone is not as easy as some people seem to think it is. Maybe this explains why Gavin Kim has left Microsoft just 5 months after he joined in as General Manager of Windows Phone Product Marketing. Before Microsoft, he was a vice president with Samsung.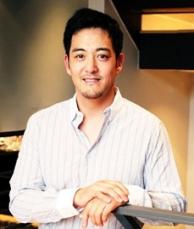 "We can confirm that Gavin Kim has made a personal decision to leave Microsoft," a Microsoft spokesperson said in an e-mail. "We feel very good about the work he has done to set the team, and its new lead Eugene Ho, up for success. We wish him all the best." No actual reasons for his departure have been given.
It will be interesting to watch and see if the marketing strategy of Windows Phone changes now that he is not with the company anymore. I'm sure he found the job difficult to stomach, what with the high expectations and poor results and all. "No one comes into the store and asks for a Windows phone," said a European telecom executive quoted in a Reuters report on Tuesday. The executive added, "If the Lumia with the same hardware came with Android in it and not Windows, it would be much easier to sell."
Related Tags