Happy birthday Twitter!
It's Twitter's 6th birthday today so we're celebrating by showing some interesting facts regarding t.
Published Wed, Mar 21 2012 2:33 PM CDT
|
Updated Tue, Nov 3 2020 12:29 PM CST
Exactly six years ago, the first tweet ever was posted by Jack Dorsey, co-founder of the popular micro-blogging service Twitter. This makes today Twitter's sixth-birthday. The public debut of Twitter is technically July 6th, but the service was clearly running as the first tweet was placed today. Incredibly, the micro-blogging service now has over 350 million registered users, with 100 million posting regularly during 2011.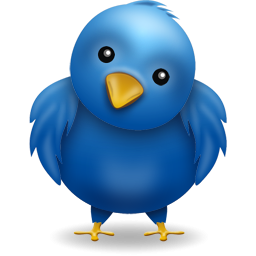 To celebrate, let's look at some more interesting statistics regarding Twitter:
-Born from a 5-member team, Twitter is now available in 28 languages and employs over 835 people.

-Over 60 billion tweets were sent out in all of 2011.

-1 million Twitter accounts are opened every day

-The record for maximum tweets per second as of date is 12233, set during Superbowl 2012.

-It took 3 years, 2 months and 1 day to hit the first billion tweets. Now it takes less than a week.

-A 2011 study from the University of Washington says Twitter and other social media sites played a central role leading up to the toppling of the Tunisian and Egyptian dictators.

-Lady Gaga (@LadyGaga) has over 21 million followers on Twitter, making her the most "followed" user. Barack Obama (@BarackObama) is by the most popular politician on Twitter with over 13 million followers, while YouTube (@YouTube) is the most popular brand on Twitter with 10 million followers.
Related Tags