Intel next-gen Ultrabook reference design with touchscreen display hands-on
We go hands-on with this neat device during Taipei Intel Tech Tour 2012.

Published Fri, Mar 9 2012 8:41 AM CST
|
Updated Tue, Nov 3 2020 12:29 PM CST
Earlier on today we were invited to an Intel Ultrabook event at the Sherwood hotel here in Taipei where we got a run-down on Intel's Ultrabook technologies including Intel Rapid Start Technology, Smart Response Technology, Smart Connect Technology, Anti-Theft and Identity Protection Technology. All of the demos Intel ran at the event were actually rather impressive and paint the Ultrabook platform to be a very solid product in my eyes.
After the event we were allowed to go hands-on with all the Ultrabooks on display from ASUS, Acer, Dell, Lenovo, Samsung, HP and Toshiba. Since many of you would have already seen these covered before, we opted not to focus on them, but what we did find was a brand new prototype / reference design next-generation Intel Ultrabook with a touchscreen display. That spiked your interest, right?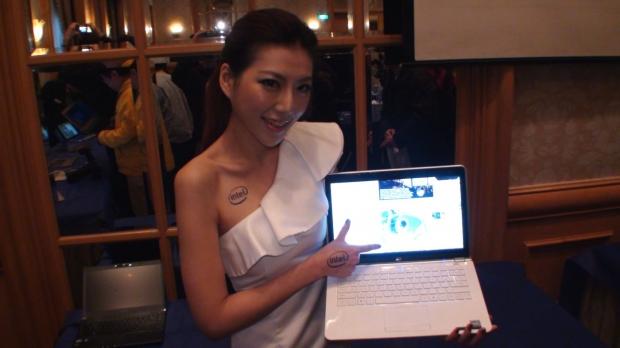 This is just a system built my Intel to show the capabilities of next-gen Ultrabooks and you won't actually be able to buy it. As I mentioned, it comes with a touchscreen display which bodes well for Intel's vision to build a platform which is premium portability, style and performance.
The video above gives you a rundown of the next-gen Ultrabook running Windows 7 along with Zinio beta software which provides the eBook touch software. Intel mentioned that the Zinio software is still in beta and not perfected yet, but from what we saw, the experience was pretty good.
[img]2[/img]
It was also mentioned that the experience is much better under Windows 8, but unfortunately Intel were not allowed to show us this Ultrabook running Windows 8 with its native built-in touch support.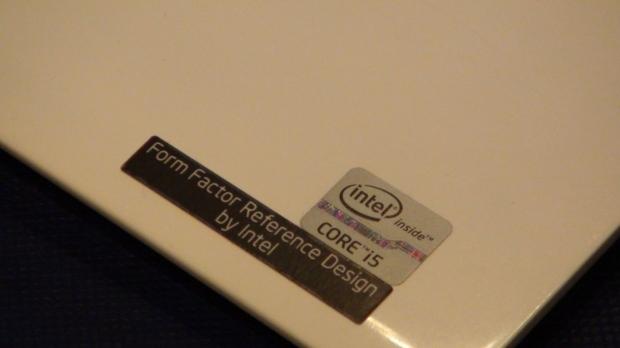 There are more photos in the gallery below!
Related Tags