Angry Birds: Space, coming to a Galaxy Note near you
Angry Birds: Space will debut with Samsung Galaxy Note.

Published Mon, Feb 27 2012 3:50 AM CST
|
Updated Wed, Mar 10 2021 1:19 PM CST
Ah, Angry Birds. Waster of tens of hours of my time, and just today I'm out at the shops and see a constant flow of plush toys that I'm ever-so-tempted to buy. Out today from Samsung Mobile's Facebook page, I noticed a tease of... Angry Birds: Space.
Angry Birds: Space has a YouTube video, above, and teases with "Houston..", "We have a slingshot", then bam - Angry Birds: Space's logo splashed upon Samsung's Galaxy Note that is set to launch soon.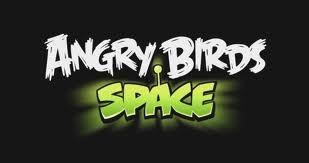 What should we expect? Well, I'm guessing a space-themed Angry Birds game. But will it introduce new things to the game? That's what I'd like to see. Hopefully Rovio don't just expect to continue this franchise by releasing new themes - break out of that usual cycle and change the game up. I'm excited, now I just need a Galaxy Note.
Related Tags