[UPDATE] And we're good! We're good people! Amendments will be made to the Classification Act 1995 and Broadcasting Services Act 1992 and will roll through in January 2013. I cannot believe this actually happened, and this shows the power of the people, and the Internet. When they work together, they can really push through new things!
News from last month told us that the new Federal Minister for Home Affairs, Jason Clare, had announced his intentions to stick to former Federal Minster for Home Affairs, Brendan O'Connor's previous plans in regards to the introduction of an R18+ adult classification for video games in Australia.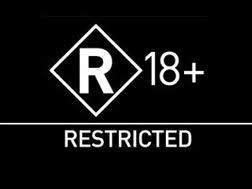 Clare stated that he would follow O'Connor's decision to introduce the R18+ bill in the February 2012 session of parliament. Well, it's February 2012, and here we are. Clare has stayed true to his word, with news arriving today that the R18+ legislation has been cleared by the Federal Parliamentary Caucus of the Australian Labor Party in its meeting in Canberra, and is now ready to be introduced in parliament.
Celebrations? Well, not quite. Federal parliament resumed just over a week ago on February 7, and in order for the R18+ bill to be passed through the Lower House (House of Representatives), Clare's office says it requires the support of at least two crossbench MP's.
Currently, the crossbench MP's are made up of Rob Oakeshott, Tony Windsor, Andrew Wilkie, Bob Katter, and Greens MP Adam Bandt, who have until now remained silent on their stance over the R18+ debate. In order for the R18+ bill to pass through the Senate, the bill requires the support of either the coalition or the Greens, both of which are sympathetic to the R18+ issue.
Let's cross our fingers!