Facebook files $5 billion IPO, 'likes' it
Facebook files $5 billion IPO, also says they'll start selling public stock ASAP.

Published Thu, Feb 2 2012 2:18 AM CST
|
Updated Tue, Nov 3 2020 12:29 PM CST
Facebook has finally, after all this time, speculation and rumors, finally reached their status of hitting an initial public offering (IPO) with the Securities and Exchange Commission (SEC). It raised $5 billion, less than the previously speculated $10 billion.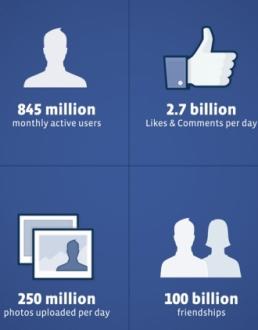 In their S-1 filing, Facebook also mentioned they would begin selling public stock as soon as possible. On top of the IPO news, they released some statistics on Facebook, which are very mind-blowing: Facebook now receives 845 million active users per month, 100 billion friendships, 2.7 billion likes and comments per day, as well as 250 million photos being uploaded every day.
We also found out that Facebook has been profitable for three years now, with revenue of $777 million on profit of $229 million in 2009 alone. Revenue grew 154-percent to $1.974 billion in 2010, and another 88-percent in 2011 to $3.711 billion. Facebook earned $1 billion last year, and are sitting on cash reserves of $3.908 billion.
What would you say Facebook CEO, Mark Zuckerberg earned? Well, a salary of $483,333 in 2011, with a $220,500 bonus for the first half of the year, and $783,529 in other compensations (with $692,679 spent on chartered airplanes). This pay "reflected the impact of his performance in leading our product development efforts, our success in growing Facebook's global user base and developing strong developer and commercial relationships."
Related Tags