Facebook have introduced apps for Timeline, in the form of Foodspotting, Foodily, Ticketmaster, Pinterest, Rotten Tomatoes, Pose, Kobo, Gogobot, TripAdvisor, and more. This allows you to enhance your timeline with apps that help tell your story, in the way you want it to look.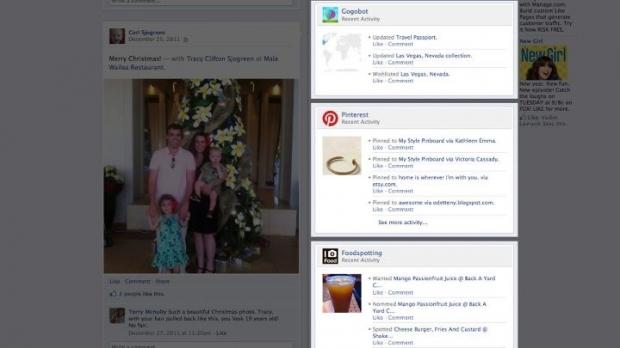 Once an app is added, you can update your timeline with activities as they happen. For example, if you like design, shopping or fashion, you can add the Pinterest or Pose apps, to make your favorite items part of your timeline. There are other apps that make your timeline, pop, such as food-centric apps and travel-centric apps.
Facebook promise that there'll soon be apps for all interests, which will launch over time. After you've added an app, you can remove posts directly from timeline, as well as edit your settings from your personal Activity Log. It seems Facebook is slowly becoming an internal Internet. Just like Step Brothers, there's SO MANY ACTIVITIES!