I fondly remember the first Paranormal Activity, I followed it for a while and had an early viewing of it and loved it. It wasn't the best horror movie, but it did what it was made to do: be super cheap on budget, be a decent movie and compared to Avatar, made a crap tonne of money-to-budget ratio.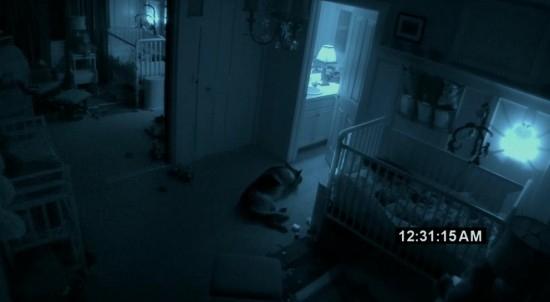 According to a Paramount press release, there's a fourth Paranormal Activity coming out this year. Now, the second one (to me) was the peak of the series, I have a newborn at home now and those scenes are just... powerful. I mean, what would you do? If it were you? The third one, while good in explaining the back story, just didn't have enough scares.
A fourth one, I'd love to know what direction it would take. Here's the press release from Paramount:
In 2012, Paramount's release slate highlights include "World War Z," a zombie thriller starring Brad Pitt and directed by Marc Forster, "G.I. Joe: Retaliation," the next installment in the global franchise starring Dwayne "The Rock" Johnson and Channing Tatum, a new chapter in the "Paranormal Activity" franchise, and "The Dictator," starring Sacha Baron Cohen and directed by Larry Charles, the team behind "Borat."