Gabe Newell discusses piracy, says it's not about price
Gabe Newell discusses PC and piracy, also adds that once pirate-haven Russia, is quickly becoming a

Published Sun, Nov 27 2011 10:25 PM CST
|
Updated Tue, Nov 3 2020 12:30 PM CST
PC gamers have had a great week, with 95-percent of them accused of being pirates, and just bagging them out in general and blaming piracy for lack of sales. But Good Guy Game Newell has come through with a treasure map of where to find success in digital distribution [I hope you get the pun there, it was intended].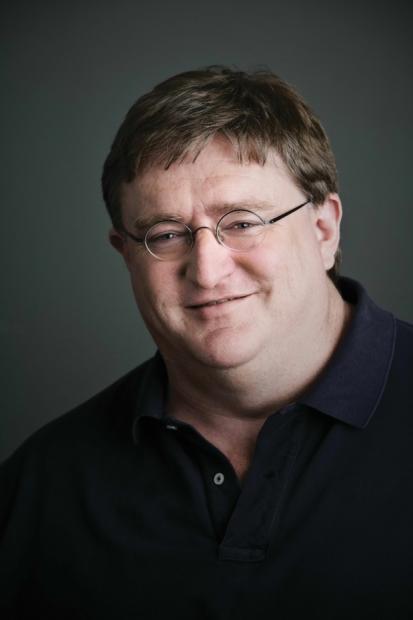 Gabe tackles the issues of claiming that lowering prices for games will make piracy go away, and he also takes on companies that seek to fight piracy by inconveniencing consumers. He says:
We think there is a fundamental misconception about piracy, piracy is almost always a service problem and not a pricing problem. For example, if a pirate offers a product anywhere in the world, 24/7, purchasable from the convenience of your personal computer, and the legal provider says the product is region-locked, will come to your country three months after the U.S. release and can only be purchased at a brick and mortar store, then the pirate's service is more valuable.
Most DRM solutions diminish the value of the product by either directly restricting a customer's use or by creating uncertainty. Our goal is to create greater service value than pirates, and this has been successful enough for us that piracy is basically a non-issue for our company. For example, prior to entering the Russian market, we were told that Russia was a waste of time because everyone would pirate our products. Russia is now about to become our largest market in Europe.
He also adds:
Our success comes from making sure that both customers and partners feel like they get a lot of value from those services. They can trust us not to take advantage of the relationship that we have with them. We usually think of ourselves as customer centric rather than production centric. Most of our decisions are based on the rapidly evolving opportunities to better serve our customers, and not on optimizing to be a better game company or digital distributor. The latter focus would be more of a straitjacket than conceptual aid.
I think we need some lower pricing, for example, charging $99.99 for Modern Warfare 3, which features some of the same buildings from the original Modern Warfare, as well as no new graphics engine or anything else brag-worthy is just ridiculous. But, there is a market for both. Big franchises like COD have the power to charge what they want, what we need is newer games coming in at lower price points, such as $19.99 - $49.99.
Related Tags