Sony have just announced that Sony Ericsson will become a wholly-owned subsidiary of Sony and Sony is said to integrate Sony Ericsson into their broad platform of network-connected consumer electronics devices. The transaction also provides Sony with a broad IP cross-licensing agreement and ownership of five essential patent families. Payment wise, Ericsson will receive EUR $1.05 billion as a cash payment.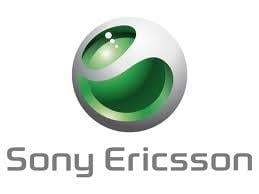 The transaction gives Sony a new opportunity for their products, where tehy will rapidly integrate smartphones into its broad array of network-connected consumer electronics devices, including tablets, televisions and PCs - for the benefit of customers and the growth of its business.
Sir Howard Stringer, Sony's Chairman, Chief Executive Officer and President says:
This acquisition makes sense for Sony and Ericsson, and it will make the difference for consumers, who want to connect with content wherever they are, whenever they want. With a vibrant smartphone business and by gaining access to important strategic IP, notably a broad cross-license agreement, our four-screen strategy is in place. We can more rapidly and more widely offer consumers smartphones, laptops, tablets and televisions that seamlessly connect with one another and open up new worlds of online entertainment. This includes Sony's own acclaimed network services, like the PlayStation Network and Sony Entertainment Network. We can help people enjoy all our content - from movies to music and games - through our many devices, in a way no one else can.
President and CEO of Ericsson, Hans Vestberg chimes in:
Ten years ago when we formed the joint venture, thereby combining Sony's consumer products knowledge with Ericsson's telecommunication technology expertise, it was a perfect match to drive the development of feature phones. Today we take an equally logical step as Sony acquires our stake in Sony Ericsson and makes it a part of its broad range of consumer devices. We will now enhance our focus on enabling connectivity for all devices, using our R&D and industry leading patent portfolio to realize a truly connected world.
This will definitely be an interesting path for Sony, and I really look forward to seeing where they take it.