The Avengers was shot partially on an iPhone
Joss Whedon has shot part of The Avengers on an iPhone.

Published Sat, Oct 22 2011 8:21 AM CDT
|
Updated Tue, Nov 3 2020 12:30 PM CST
Great marketing, fanboy or just 'I did it cos I could', Joss Whedon, the man responsible for such things as Firefly, Buffy, Angel, Dollhouse, Serenity and he was actually a writer for Roseanne, and even Toy Story is at the helm of the most awesome looking 'The Avengers'. If you haven't seen The Avengers trailer, I've posted it below:
The news itself, is that The Avengers has been partially shot The Avengers... on an iPhone. Interesting, isn't it? This is a great piece of marketing for Apple and the community to hear this. Seamus McGarvey, Joss Whedon's director of photography on The Avengers, revealed in an interview recently that some of the movie was shot on an iPhone.
McGarvey says:
The beauty of photography or cinema is that you make every choice based on the content at hand. On The Avengers, I did a couple of shots on the iPhone and they are in the movie. In fact, they are in the trailer! I understand that sometimes there is no choice and you have to go for the cheapest option, but if you are limited for choice, you can still make poignant decisions that will effect the look of the film.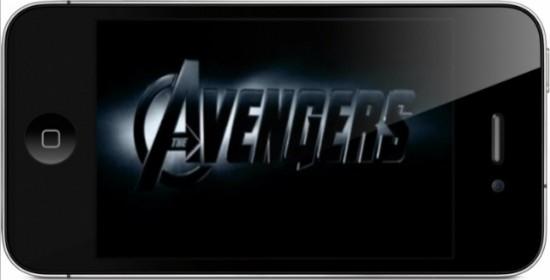 Shooting a two-hundred million movie on an iPhone would be noticeable, right? Well, pick apart the launch trailer and if you had not read this news, would you have picked out a part that was shot on a smartphone?
Related Tags