Microsoft Windows 8 Start Menu search function blogged
Made faster and easier for an overall more useful facility.
Published Oct 19, 2011 10:41 AM CDT
|
Updated Wed, Jul 27 2022 3:39 AM CDT
0 minutes & 59 seconds read time
In a new posting on Microsoft's MSDN Blog pages we can get a better idea of how the search function available in the start menu will work, and it is indeed quite different to what we're used to with the likes of Windows 7.
While the start search in Windows 8 takes up a lot more space, it is a lot easier (and quicker) to make use of when it comes to looking for a program, file(s), or settings windows. As there will inevitably be a ton of apps included with Windows 8, which would only grow a lot more once all the 3rd party stuff starts getting installed, Microsoft has made the decision to split the search feature into three sections.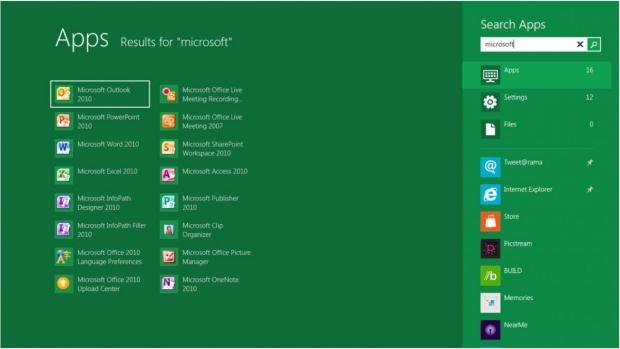 One section will focus solely on all the apps and programs installed; another will be dedicated to listing settings and Control Panel items, while the third will display files and gives a range of filters to trim down the search.
The process for using the new start search feature really couldn't be easier. For instance, if the user wishes to search for an app, they just click on the Start button then type; the results will be displayed on the left side of the screen in the order launch frequency; meaning the apps used the most will get preference in the list.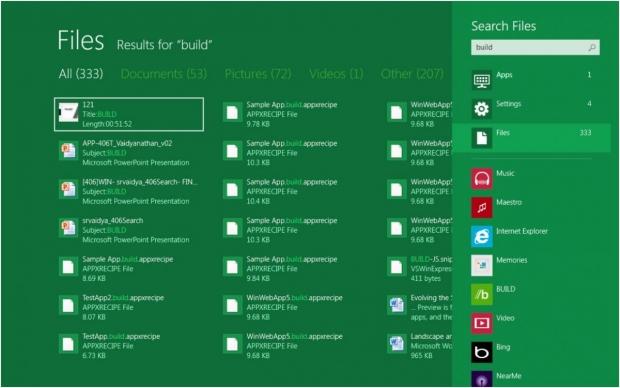 For a more in-depth rundown on its functionality, you can check out the full blog posting via the source link below folks.
Related Tags