Apple iPhone 4S plans, Telstra, Optus and Vodafone deals
Want an iPhone 4S? On a plan or outright? Details inside.

Published Thu, Oct 13 2011 11:35 PM CDT
|
Updated Tue, Nov 3 2020 12:30 PM CST
Apple's iPhone 4S launched today in Australia and yesterday Telstra released their plans for the hotly anticipated Apple handset. Now we have all of the plan details, monthly amounts, data caps, SMS, call plans, outright pricing, everything you need to know as an Australian iPhone 4S potential customer. If you're after an iPhone 4S and want it outright, you're looking at $799, $899 and $999 for the 16, 32 or 64GB phones, respectively.

Now, onto the plans. Optus' offerings are below, it doesn't seem too bad looking at the $79 cap which includes $900 worth of calls, 3GB of data and $0 per month for the 16 and 32GB iPhone 4S's.
Vodafone is identical, offering the same amount of calls and data at a $79 cap plan.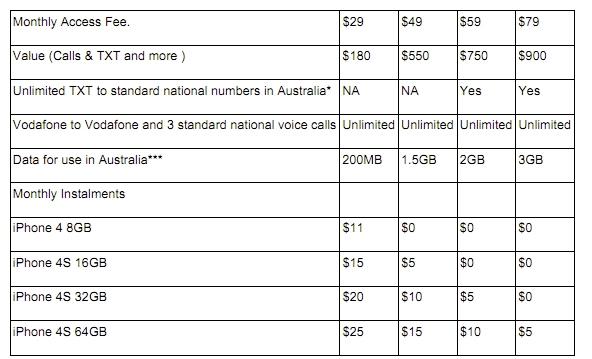 Vodafone Infinite is a bit different, at $85 (closest to $79) we have Infinate calls, text and 3GB of data.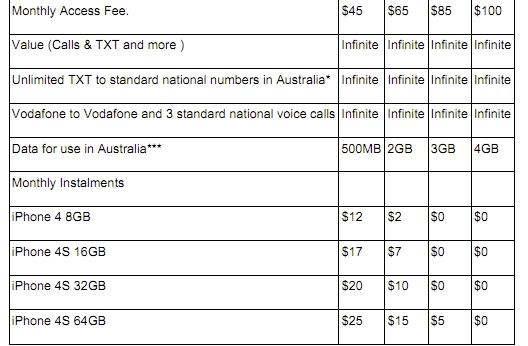 Next up we have Telstra, which is my personal carrier - the best, fastest speeds with the most coverage. Usually Telstra held a price hike over competitors, but not lately. They have a $79 plan which includes $800 worth of calls, unlimited text messaging and 2GB of data.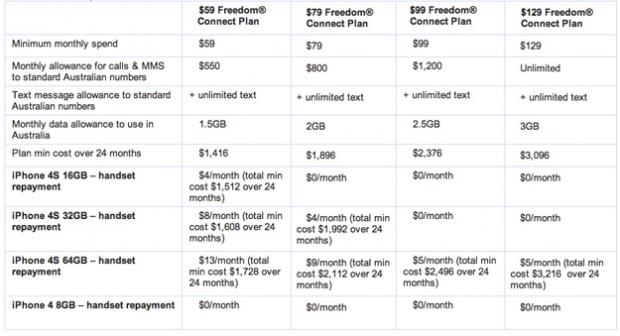 Finally, we have Telstra Business - which is a whole different kettle of fish. $79 gets you $800 worth of calls and MMS, unlimited text messaging and 2GB of data.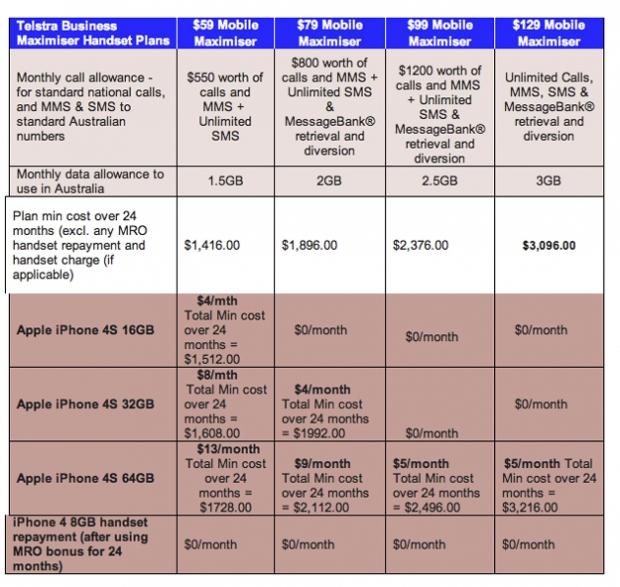 Related Tags