RumorTT: Apple about to launch cloud-based movie streaming service
RumorTT: Apple's cloud-based movie streaming service might go live by the end of the year, or early

Published Thu, Oct 13 2011 11:23 PM CDT
|
Updated Tue, Nov 3 2020 12:30 PM CST
Apple is rumored to be launching a cloud-based movie service before the end of the year, if not, early 2012. The Los Angeles Times has reported that Apple Representatives have been meeting with various movie studios to finalize a deal that would allow consumers to purchase movies through iTunes and stream them to any iOS-based device. The news comes just after talks of the first movies from a multi-studio venture known as Ultraviolet being launched this week.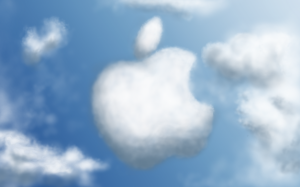 Ultraviolet will allow consumers to purchase a DVD or Blu-ray and gain access to digital cloud-based copies they can then watch instantly on their Internet-connected TVs, smartphones and tablets. Ultraviolet web-only purchases, without discs, are expected to arrive in 2012. The Los Angeles Times didn't cite iCloud specifically, but when it says that Apple plans to "put movies in the cloud", there's no guessing required. What is unclear though, is whether the movies and TV shows would be simply downloaded to iOS devices, or streamed in order to save storage space.
The Ultraviolet system is interesting as it introduces a new digital system for customers, without ditching the old business model. It would also [hopefully and potentially] curb piracy, as there are many, many iOS users who are happy with paying for things through services such as iTunes. People familiar with the matter also stated that even though studios were launching Ultraviolet, they are willing to partner with Apple for the new venture, with talks of customers being able to access their Ultraviolet-stored content through Apple's cloud-based service.
I'm also sure this has nothing* to do with Apple accounting for 66% of all online movie sales and DVD rentals.
*may or may not be sarcasm
Related Tags