Windows 8 will have improved memory management
Windows 8 will not only have a smaller memory footprint, but will use less overall RAM.

Published Mon, Oct 10 2011 10:14 PM CDT
|
Updated Tue, Nov 3 2020 12:30 PM CST
Microsoft have set the goal of reducing the overall runtime memory requirements of the core system, this is a benefit to everyone and will allow people to run more and more apps, or many apps simultaneously on systems with only 1 or 2GB of RAM. Microsoft are wanting to reduce Windows 8's memory footprint as it will be pumping away on SoC-based devices which will have not only limited specs compared to a full blown desktop, but they also have batteries that don't last forever.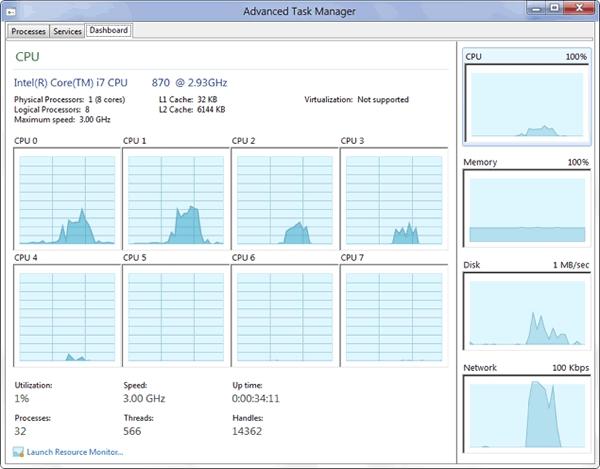 As Microsoft say "If an OS uses a lot of memory, it can force device manufacturers to include more physical RAM. The more RAM you have on board, the more power it uses, the less battery life you get. Having additional RAM on a tablet device can, in some instances, shave days off the amount of time the tablet can sit on your coffee table looking off but staying fresh and up to date." This is very true, so reducing the memory footprint is a very, very important move.
Microsoft's goal with Windows 8 was to ship with the same system requirements as Windows 7, and Microsoft thinks they've reached that point, as well as exceeded it. Microsoft ran a test with Windows 7 vs Windows 8 to see what its memory usage was like in a system with 1GB of RAM (the minimum OS RAM requirement) and compared them by rebooting multiple times, and then idled a few times. They used a 3+ year old netbook (the same one used at the //build/ keynote) and below we have a screenshot of Windows 7 SP1 and under that, Windows 8.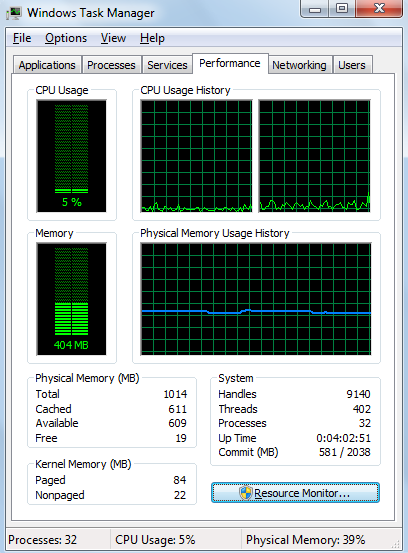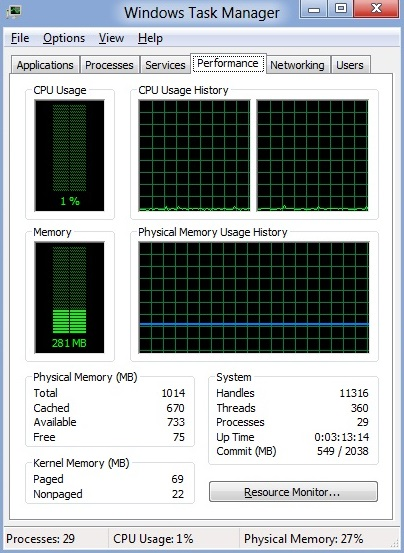 As seen in the pictures, WIndows 8 is doing quite well for itself indeed. Another method Microsoft have chosen is "memory combining". Memory combining is a technique where Windows efficiently assesses the content of system RAM during normal activity and locates all duplicate content across system memory. After that, Windows then frees up duplicates and keeps one, single copy. If the applications attempts to write to the memory in the future, Windows will give it a private copy. All of this happens behind the scenes in the memory manager, with no impact to the user or applications. This new method can free up 10s or 100s of MBs of memory (dependant on how many applications running concurrently).
The blog is quite detailed, so I suggest you take a read and gets knees-deep in some Microsoft Windows 8 knowledge, I can't hold my excitement for Windows 8 much longer!
Related Tags