Google Music 4.0.1 for Ice Cream Sandwich, sports all-new interface, better controls and more
Google Music 4.0.1 leaks out, built for Android 4.0 (Ice Cream Sandwich)

Published Fri, Oct 7 2011 10:22 PM CDT
|
Updated Tue, Nov 3 2020 12:31 PM CST
Google Music 4.0.1 for Android 4.0 (Ice Cream Sandwich) has leaked out and with it sports a new interface (which looks gorgeous), more options, better controls and an overall better look. Below we have a screenshot of the new interface. The old on the left, the new on the right. The new interface is very Android 3.0 Honeycomb, which is great as Honeycomb's UI is amazingly beautiful.
The next screenshot shows the Selection menu which has taken on a slight change, instead of a pop-up in the middle of the screen, there is now a dialog-style box directly below the artist. The available offline option is gone, which may bring in a change in the way Music caches its streams.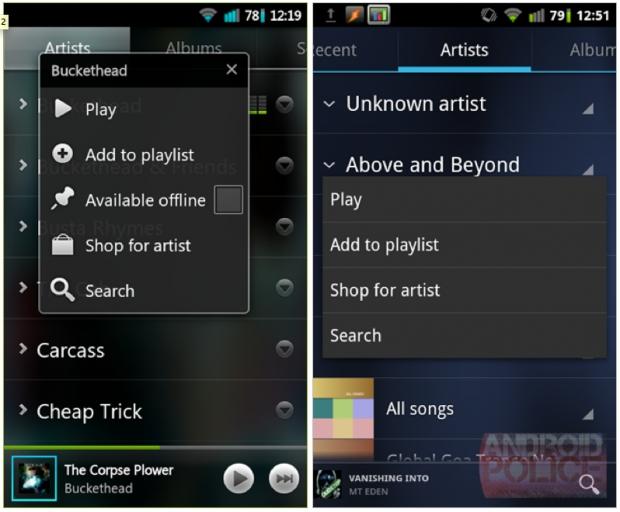 Next up we have the Player interface itself, which has received a subtle makeover to match the rest of the app. Clean and sleek, less obtrusive and smaller controls. There is also now a 'search' button in the top right, which is thanks to Ice Cream Sandwich's lack of a physical search key.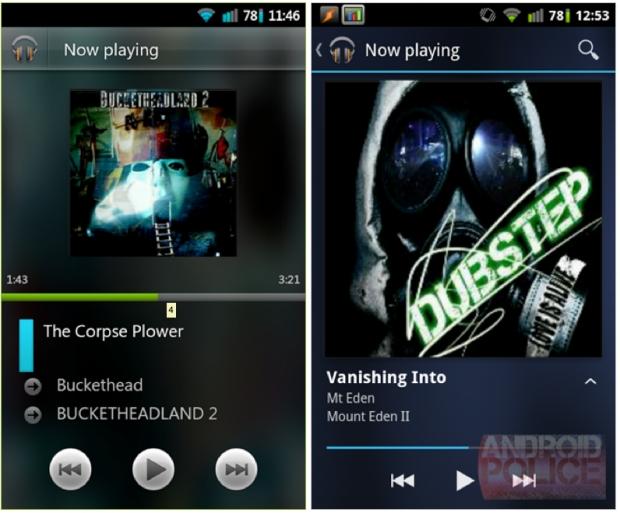 Tapping on the album cover in Music 3 offers just a few additional controls, with just shuffle and repeat. But, tapping the album cover in Music 4 and we get more options and details about the currently playing track and artists. There's also now a thumbs-up and thumbs-down option available next to the album art, tapping these will let Music 4 play more music that you like, and less of what you don't.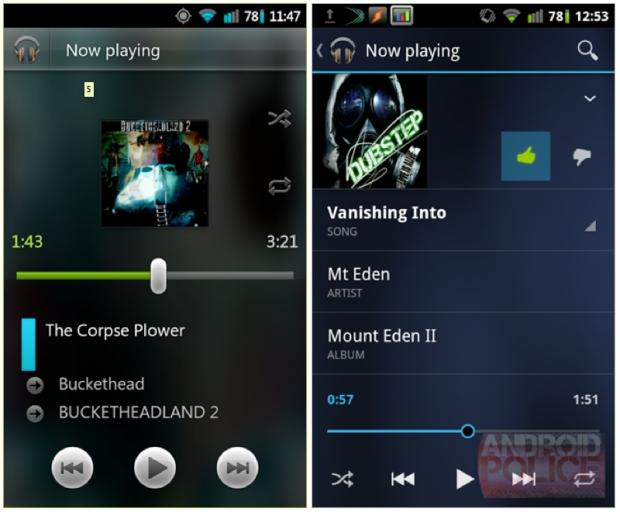 Like what you see? Want to test it? Well, you can! The APK is available here.
Related Tags