AMD lowers its third quarter revenue forecast
AMD has lowered revenue forecasts for their third quarter, ending October 1.

Published Fri, Sep 30 2011 12:00 AM CDT
|
Updated Tue, Nov 3 2020 12:31 PM CST
AMD, the second largest PC chip manufacturer, has lowered their third quarter revenue projections citing issues with the 32nm chip production at its German Foundry. AMD now expects its revenue to increase by 4 - 6% on top of their second quarter earnings, down from the 10% that they originally forecasted earlier in the year. In response to this news, AMD shares fell by 7.8% to $5.88 during extended trading yesterday.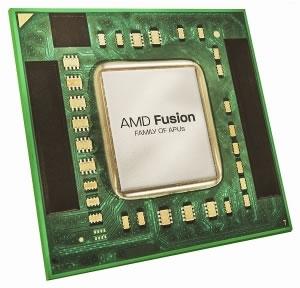 AMD have not only been having issues with their 32nm chips, but they have also commented that its 45nm chip supply was also experiencing issues as the two processes share some common toold in manufacturing. The Dresden-based manufacturing firm, GlobalFoundries, which AMD have an 11% stake in, is uses for their manufacturing operations. Poor yields of chips due to production problems seem to be AMD's biggest issue right now.
GlobalFoundries is "throwing substantial resources at improving yields" says Drew Prairie, a spokesperson for AMD. AMD have also said that they're seeing progress, but how much is yet to be reported. Llano has experienced the brunt of the shortage, leading AMD to have supply issues for mainstream computers and it has also caused shipping delays for the new server-grade 16-core Opteron "Interlagos" CPUs, which will affect sales margins even more.
Continuous delays on the upcoming Bulldozer CPUs are also hurting AMD, but these chips are expected in mid-October. Let's keep our fingers crossed!
Related Tags