Microsoft ditches the 80's style boot, instead uses streamlined UEFI
Microsoft streamline the Windows 8 boot.

Published Wed, Sep 21 2011 9:00 PM CDT
|
Updated Tue, Nov 3 2020 12:31 PM CST
I'm sure you dear readers don't like the old-school, 80s style boot-up sequence that has plagued Windows since, well, forever. This is all set to change with the old BIOS system being replaced by a Unified Extensible Firmware Interface (UEFI) which gives users a high-resolution logo and graphical menu to look at whilst booting up their PCs. Not only does it look pretty, but the menu will allow booting to a different disc, OS or USB drive with pictures and words as prompts.

The command prompt will still be there if you would like to get your black and white, text thrashing on. For everyone else, they get the super-pretty, super-fast boot up sequences we've all been dreaming of for a very, very long time. Microsoft will continue to support the legacy BIOS interface, but systems using the UEFI interface will have "significantly richer capabilities". Other nifty things built-in is ease of use for performing troubleshooting in Windows RE.
Microsoft have gone as far as included a soft keyboard available from the command prompt in Windows RE, they cited an example as a field repair on a device that doesn't have a keyboard. This is a great step, and a large one in the right direction for Microsoft.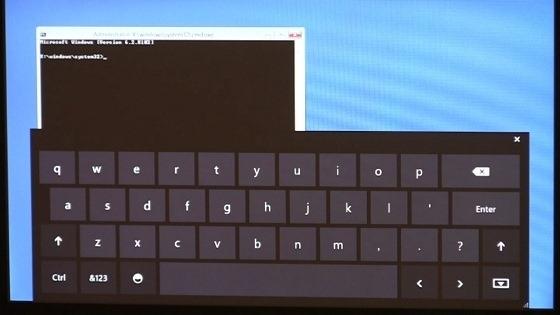 Related Tags