While inevitably not bringing anywhere near the amount of excitement the upcoming FX-Series will once launched, AMD has just kicked out three new APUs catering to its Brazos platform - the E-450, E-300 and C-60.
Using AMD's Bobcat x86 architecture, all three models are dual-core, built on the 40nm process. The new top dog "Zacate" E-450 APU clocks in at 1.65GHz (where the previous top model, the E-350 ran at 1.60GHz). The integrated Radeon HD 6320 GPU has its core clocked at 508MHz and with its TurboCore tech it can be driven at up to 600MHz.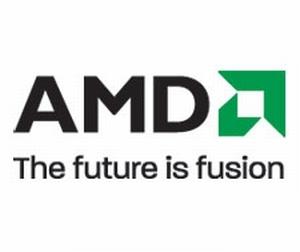 THe E-300 lacks TurboCore on both its CPU and GPU components, with the CPU clock at a fixed 1.30GHz, and the Radeon HD 6310 GPU at 488MHz. As for the C-60, this is AMD's latest ultra low power APU with a TDP of only 9W (the other two are double that). The C-60 does have TurboCore technology embedded for both its CPU and GPU components. The CPU's stock clock rate is 1.00GHz, but with the help of TurboCore can head north to 1.33GHz, while the Radeon HD 6290 GPU has its core clocked at 276MHz, but TurboCore can increase it to 400MHz.
Common across the board for the three new Brazos platform APUs, the GPU components have 80 stream processors and are DX11 compliant, offering HDMI 1.4a and DisplayPort connectivity as opposed to DVI and VGA confinement. The APUs all feature DDR3-1333MHz memory support.