Quake reboot to stop becoming wet dream, possibly become reality?
Quake reboot considered by id Software.

Published Mon, Jun 20 2011 8:35 PM CDT
|
Updated Tue, Nov 3 2020 12:31 PM CST
id Software have their plate full right now, Rage is around the corner, Doom 4 begins work when Rage is finished and now the fresh off the press news of a Quake reboot is filling the dreams of PC-based FPS fans the world over. Eurogamer state there are "strong factions" inside id Software that are pushing for a return to the "bizarre, mixed up Cthulhu-ish Quake 1 world and rebooting in that direction."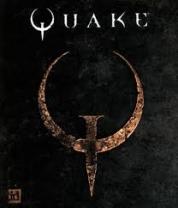 We think that would be a more interesting direction than doing more Strogg stuff after Quake 4. . . . But we could do something pretty grand like that, that still tweaks the memory right in all of those ways, but is actually cohesive and plays with all of the strengths of the level we're at right now.
Right now it is simply an idea, this is not concrete and as far as the world is aware there has been no work on a Quake reboot. But, a new reboot of Quake with a truly world-shattering, next-generation engine would be simple breathtaking. Quake rocked the entire FPS world and virtually started true 3D shooters and of course it was the spark that set the fire for online gaming.
Bring it on.
Related Tags