AMD Bulldoze some web space to make room for Bulldozer
AMD have setup a dedicated page for the new Bulldozer line of CPUs.
Published Wed, Jun 8 2011 7:18 AM CDT
|
Updated Wed, Mar 10 2021 1:19 PM CST
AMD were a little quiet last week at Computex when it came to replacing their Phenom II line of CPUs, but it seems they've made a bit of noise at E3. AMD have actually now setup a page for the new FX series CPUs that we've known are a part of the Bulldozer platform for some months now.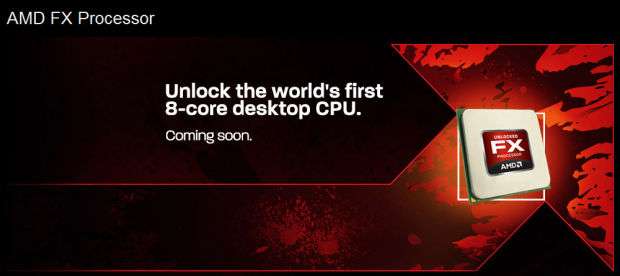 Unfortunately the closest thing to an actual release date is "Coming Soon." Well, hopefully that's sooner rather than later.
Before the new FX series CPU hit our labs we'll see Llano first, the latest APU from AMD which is a step above the E series Brazos platform. AMD is doing a great job at that low to mid-range segment, but the question of how they will do at the upper echelon still hasn't been answered. It's "Coming Soon", though.
Make sure you head on over to the new
AMD FX Processor
page to see what's going on.
Related Tags