Logitech unleash iPad and Android-based tablet accessories,
Logitech release iPad, Android tablet accessories, keyboards, speakers and mice.

Published Sun, May 22 2011 9:14 PM CDT
|
Updated Tue, Nov 3 2020 12:31 PM CST
Ah, Logitech. You've put a smile on my face today. Logitech have released tablet-based accessories for the iPad and Android users out there, this includes keyboards, bluetooth mice, wireless speakers. First up Logitech have the Tablet Keyboard for iPad, US$69.99, Bluetooth compatible, includes a case and stand and also media controls.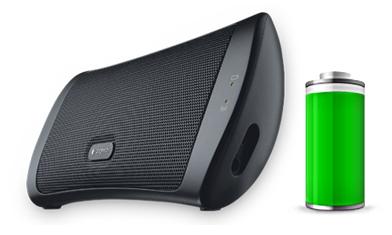 Next up we have the Keyboard Case for iPad 2 which sells for US$99.99, it includes a very swish-looking keyboard (of course!), Bluetooth, rechargeable battery and 10-hour battery life. This is one of the best accessories, as the iPad 2 can dock into it and act like a netbook, or click on top of it and be used as a case to protect the screen. The final accessory from Logitech for the iPad is the Logitech Wireless Speaker which retails for US$99.99 and is a Bluetooth-based speaker setup which allows you to play music directly from your iPad without any wires, it features dual two-inch drivers which Logitech say are set to deliver rich, stereo sound and plenty of bass. The speaker lasts for up to ten hours straight playing, and is rechargeable (includes an internal battery).
Android-based Logitech accessories next! The Android accessories are virtually identical, including a Logitech Tablet Keyboard for Android 3.0+ at US$69.99, this version does not include the case, but is an actual separate dock and keyboard. It still features that Bluetooth goodness and is capable of being used within 30 feet of your tablet. Next up is the Tablet Mouse for Android 3.1+, this mouse retails for US$49.99 and features an ambidextrous design, laser-tech and of course, Bluetooth.
Finally, we have the Logitech Wireless Speaker Z515, retailing for US$84.99 the speaker system allows music to be played wirelessly and includes the same built-in, rechargeable battery.
Great work on these accessories, Logitech! I'm in love with that iPad 2 case/keyboard and the speakers for both iPad and Android!
Related Tags