3D dreams in the modern browser
3 Dreams in Black, a hardware-accelerated explosion of the mind.

Published Sun, May 15 2011 8:48 PM CDT
|
Updated Tue, Nov 3 2020 12:31 PM CST
Ready for some truly different news today? Look no further than the following HTML 5 music experience based on the Arcade Fire song "We Used to Wait." "3 Dreams of Black" is Google's latest music experience for the browser, written and directed by Chris Milk and developed by a few of the talented lot at Google. The song, "Black," comes off the album ROME, presented by Danger Mouse and Daniele Luppi, the track features Jack White and Norah Jones vocals and is soon to be released on the record label Parlophone/EMI.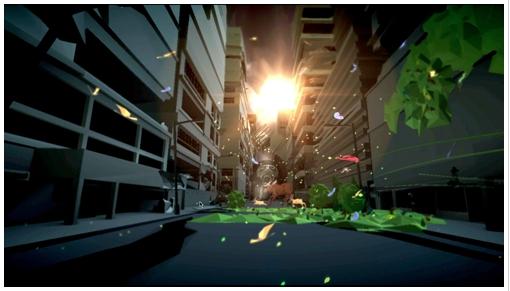 ROME has inspirations from Italian soundtracks from the 1960s and the classic Indian Western genre. As for an explanation of what you're about to experience, here is the sum up of it:
"3 Dreams of Black" is a visual voyage through three dream worlds, told through rich 2D drawings and animations that are interspersed with interactive 3D sequences. At various points in this web experience, you can take control with your computer's mouse and guide your journey through the unfolding narrative. You can even contribute to the dream by creating your own relics using a 3D model creator. Some of the best user creations will be integrated into the experience and become a part of others' "3 Dreams" exploration.
In "3 Dreams in Black", the browser is transformed into a theater for these lucid virtual dreams through a new technology called WebGL. WebGL brings hardware-accelerated 3D graphics to the browser and with WebGL modern browsers such as Google Chrome allows you to interact with the 3D experience with no additional software required.
I've just finished my "experience" and I must say... it's pretty cool. I would love to see traditional trailers, music videos, etc with this technology!
To get your trip on,
click here
.
Related Tags