Facebook Tries Save Face In Google PR Debacle
Facebook PR storm briefly explained.
Published May 12, 2011 4:26 PM CDT
|
Updated Wed, Jul 27 2022 3:46 AM CDT
1 minute & 30 seconds read time
You've undoubtedly heard about the controversy surrounding Facebook's attempt to smear Google via what turned out to be a pretty shady public relations firm. If you haven't, here's a quick summary: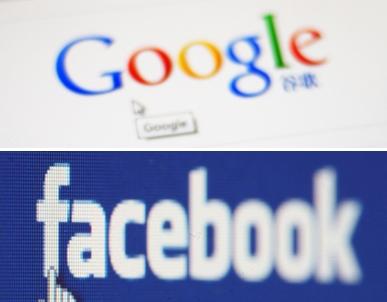 Last night,
Dan Lyons of The Daily Beast
exposed that the social network had hired PR firm
Burson-Marsteller
to get newspapers and news outlets to publish stories about how Google was invading its users' privacy:
Confronted with evidence, a Facebook spokesman last night confirmed that Facebook hired Burson, citing two reasons: First, because it believes Google is doing some things in social networking that raise privacy concerns; second, and perhaps more important, because Facebook resents Google's attempts to use Facebook data in its own social-networking service.

Like a Cold War spy case made public, the PR fiasco reveals-and ratchets up-the growing rivalry between Google and Facebook. Google, the search giant, views Facebook as a threat, and has been determined to fight back by launching a social-networking system of its own. So far, however, Google has not had much luck, but Facebook nonetheless felt it necessary to return fire-clandestinely
Burson approached an influential blogger to write one of these stories, which backfired after the former wouldn't disclose their client and the latter published the email exchanges
online
.
This morning, Burson-Marsteller sent
PRNewser
an email in which it basically threw Facebook to the wolves:
Now that Facebook has come forward, we can confirm that we undertook an assignment for that client.

The client requested that its name be withheld on the grounds that it was merely asking to bring publicly available information to light and such information could then be independently and easily replicated by any media. Any information brought to media attention raised fair questions, was in the public domain, and was in any event for the media to verify through independent sources.

Whatever the rationale, this was not at all standard operating procedure and is against our policies, and the assignment on those terms should have been declined. When talking to the media, we need to adhere to strict standards of transparency about clients, and this incident underscores the absolute importance of that principle.
That's basically where we are right now. Check out the sites linked above for more info.
Related Tags