Due most likely to popularity of MMO's like DC Universe and Marvel's own Superhero Squad Online, Marvel and
Gazillion Entertainment
are banding together to provide what will most likely be an insanely entertaining MMORPG.
From Gazillion's website: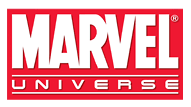 Smash frost giants with Thor's® Hammer. Unbalance Ultron™ by slinging Captain America's® shield. Explore a remote and hostile jungle as Storm™.

Leave behind your everyday life and live as a renowned Marvel Super Hero™ including all of his or her abilities. Become powerful, famous, well-respected, feared by evil-doers, and relied upon by the citizens of a grateful, persistent online world.
Gazillion is already responsible for Marvel Superhero Squad, an online game marketed toward younger gamers and fans of the comic books. Marvel Universe, however, will be more along the lines of traditional, mature online gaming experiences. And unlike its main competition, DC Universe, players will be playing not as custom-created original superheroes, but the Marvel Comics characters themselves. Playable characters already announced include Captain America, Thor, Iron Man, Spiderman, Wolverine and Nova, but according to
IGN
, the game will launch with more playable Marvel characters than any other game in the history of Marvel video games.
Marvel comics fans will be truly excited to learn that famed writer
Brian Michael Bendis
will be writing the entirety of the gameplay narrative. Bendis has led the last 2309482 Marvel crossover events, and pretty much guides the continuity and progression of all the popular titles. He also currently teaches at the University of Portland, OR, around which he resides with his family.
Release date is to be announced as well as many other details, but the coolest aspect of this news is that Marvel Universe will be free- no subscription cost, and available to all. BAMF!