Hulu Now Streaming On Xbox 360's Everywhere
Hulu gives a week free to Xbox 360 subscribers, plus Kinect gestures.
Published Thu, Apr 28 2011 9:22 PM CDT
|
Updated Tue, Nov 3 2020 12:31 PM CST
Boom goes the dynamite. Online content streaming service
Hulu
is now serving Xbox 360's and the Xbox Live network. It sure took them long enough, but hey! The first week is on them! Yes, that's free! Hulu is offering the Hulu Plus service free for an entire week for all Xbox Live users, silver or gold, Hulu subscribers or not! Usually this sets you back the price of an Xbox Live Gold account and an $US8/month Hulu Plus subscription. Nice.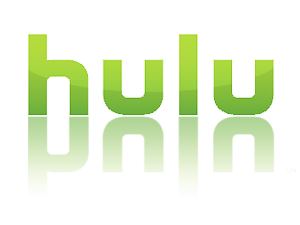 Even better, Hulu works with the Kinect! Yes I'm serious- we're talking voice and gesture recognition to stream movies and television shows. Hello, the future of remote controls.
Hulu Plus on Xbox LIVE Key Features:
More TV from Hulu Plus, Together with Xbox LIVE. With the Hulu Plus subscription service on Xbox LIVE, instantly watch your favorite TV shows from ABC, Comedy Central, FOX, NBC, MTV, and more on the biggest screen in the house, in HD and controller-free.

Always Something New to Watch. Hulu Plus offers hit TV shows and classic movies anytime in HD. Instantly stream any current season episode of top shows like Modern Family, 30 Rock, The Daily Show with Jon Stewart and many others. Catch up on full back seasons on series including Lost, Chapelle's Show, and Battlestar Galactica, or explore hundreds of acclaimed movies from The Criterion Collection.

TV. Movies. Hits. Classics. All in One Place. Stream episodes from many of TV's greatest shows, enjoy full current seasons of your favorite shows, catch up on past seasons or explore series you missed. With one seamless subscription, watch all of your favorite entertainment on Xbox LIVE and all Hulu Plus supported devices.

Quality Streaming on the Biggest Screen in the Home. Xbox LIVE automatically detects your bandwidth connection, and adjust on the fly to give you the best playback experience available.

Your Voice Becomes the Remote Control with Kinect. You'll be able to play, pause, fast forward and rewind the movie or TV show you are watching with voice or gesture commands. You'll also be able to select movies and TV shows recommended for you by Hulu through the Kinect Hub.
Related Tags