Facebook World's Largest Bank By 2015?
Entrepreneur makes wild claims about Facebook's eventual financial dominance.
Published Wed, Apr 13 2011 8:53 PM CDT
|
Updated Tue, Nov 3 2020 12:31 PM CST
Though social network Facebook founder Mark Zuckerberg may have inadvertently sold half of his company to some rando from upstate New York, another rando is saying it won't matter because Facebook has the capability to become the world's largest bank by 2015.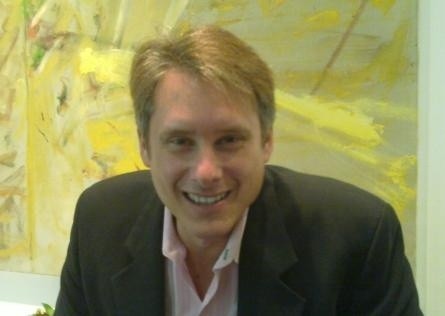 This guy, Ken Rutkowski, evidently both founder of
Metal International
and chief dude at the
Founder institute in Los Angeles
, believes that in a few short years Facebook will have amassed enough financial credibility so as to calculate the credibility of consumers. Rutkowski told
TechWorld
:
If you play games on Facebook, which, by the way 40 to 50 per cent of the time spent on Facebook is playing games, and those games - like Farmville and Mafia Wars - are paid for and you have to buy credits for that and they are called Facebook Credits.
Rutkowski's logic is as follows: he claims that 40%-50% of people play games on Facebook, and that playing those games requires in-game purchases (they're not actually required, but it's easier to play them if you buy virtual goods), and....well, it gets kind of fuzzy after that. He goes on to claim that China and the rest of Asia already use Facebook as a massive revenue source and somehow that translates to a currency that will eventually be used all over the world, and that Facebook right now is doing deals with banks to ensure the presence of an exchange mechanism.
Also, evidently banks and other financial institutions will use Facebook profiles to determine credit worthiness, therefore everyone needs a Facebook profile and a spending history on Facebook to be prepared for this inevitability.
Um. Ok. We can see Facebook spending histories being used to supplement good credit (aren't all monthly purchased and bills processed like that) but we sincerely doubt Facebook's 680 million users, even if it were to grow to a billion users- which is substantial- we still doubt that Facebook could overcome other financial giants internationally. What do you think?
Related Tags