Toshiba unveils new PowerTV with internal battery
Toshiba TV gets a battery back up.
Published Mon, Nov 29 2010 2:06 PM CST
|
Updated Tue, Nov 3 2020 12:33 PM CST
I live just outside of one of the largest cities in my part of Texas. Even with me so close to a metropolitan area, my house is on a rural power co-op and that means that the power goes out if a dog up the street farts twice in a row. The thing that really pisses me off about the power going to so much is that it always happens right in the middle of something I want to watch. More than power outages though the power will brown out for a bit and make the TV turn off. I really hate that.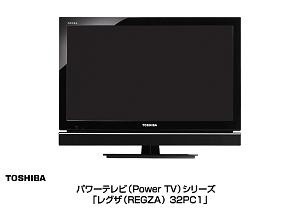 Toshiba has unveiled a new TV line that is cool called the PowerTV. This is the first set on the market that has an internal battery. When the power goes out the battery in the TV kicks on immediately to keep your set running and you watching TV. It sounds like a TV with an integrated UPS like the one I use on my computer. That should mean that the battery would keep the set going if a brownout happens as well.
The PowerTVs will come in several screen sizes and the battery can power the set for two hours per charge. The TV uses LED backlighting to save power and has signal boosting tech to help you get a signal OTA. That last bit is important since your cable box lacks a battery so in an outage only the tuner inside the set will work.
Related Tags