Apple MacBook Pro refresh to be a complete redesign?
New MacBook Pro to have SSD by default? LightPeak technology exclusive?

Published Sun, Nov 28 2010 8:01 PM CST
|
Updated Tue, Nov 3 2020 12:33 PM CST
Itching for a new laptop? Well, Apple are looking to refresh the MacBook Pro line early next year and instead of a simple upgrade in specs we could see a complete redesign like the latest MacBook Air received.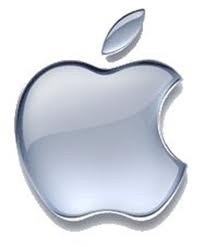 The new MacBook Pro is poised to move into SSD territory by offering up to 512GB of Solid State storage, the removal of the optical drive and it might include Light-Peak which will make it a first-ever debut into the market giving Apple the exclusive.
The last few upgrades of the MacBook Pro line have just been slight tweaks - nothing the really push the line to the top of the market. But these changes could see a very big change in the way the MBP is perceived. The removal of the optical drive is a bold move, but with the age of Network Attached Storage and large HDD's or external storage - there's not much to worry about, if you still use an optical drive, I'm sure an external device will be optional.
Intel's LightPeak technology is one of the most exciting rumors for the new Apple MBP. It can transfer at speeds up to 10Gbps up and down - this is a massive leap on top of what we currently have in the market. Apple and Intel have reportedly been working together to develop the technology - which is why it's rumored to be an exclusive to Apple at first.
Intel has been saying that Light Peak could be transferring at speeds of up to 100GB/sec within the next 10 years - can you wait, because I can't!
Related Tags