Qantas unveils "next-generation check-in network"
Qantas makes sure Leeloo has her Korban Dallas Multipass.

Published Thu, Nov 11 2010 10:24 PM CST
|
Updated Tue, Nov 3 2020 12:33 PM CST
Qantas has unveiled their next-gen check-in service which involves micro chipped smartcards replacing boarding passes and RFID to track your bags.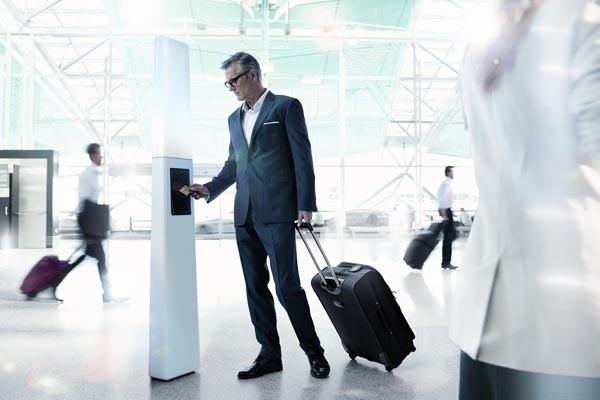 The first airports to take advantage of this will be Sydney and Perth - with the latter having live trials since July. Melbourne, Adelaide and Canberra will be enabled throughout the first half of 2012.
Next-Gen Checkin uses a smartchip embedded into the new Qantas Frequent Flyer cards - which are being rebranded as "Q Cards" and are being sent to the airline's most frequent fliers. The chip will identify each passenger and their bookings - which in turn makes the Q Card double as an electronic boarding pass.
The owner of a Q Card is able to swipe the card at the airport's self-service checkin kiosks, which then sends your mobile phone an SMS with all of the appropriate flight information - swipe it a second time at the boarding gate and you're all good to board.
Checked luggage also gets the next-gen treatment, with "Q Bag Tags" (which sounds suspiciously close to T-Bag - gamers will get a girly giggle out of that one) which contains an RFID chip that is linked to both your Q Card and Frequent Flyer account.
Qantas is boasting that this is a "world's first" - that the e-tags can be used to drop your luggage off at a bag drop point without the need to print yet another one of those luggage tags, if you've completed your online or smartphone check-in. The RFID chips also double as a homing device for your luggage, with them being able to be located easily if your bag/s require removal from the aircraft's hold - in the case of a passenger checking in, but not boarding the plane.
So it looks like Qantas wants a bit of Leeloo's Korban Dallas Multipass action - well, they've got it!
Related Tags