Club3D outs factory overclocked Radeon HD 6850 video card
New HD 6850 is overclocked right out of the box.
Published
0 minutes & 51 seconds read time
For years we could get our hands on lots of factory, overclocked video cards from NVIDIA, but ATI would not allow the card partners to overclock its cards. This was ok for many enthusiasts because they like to overclock their cards themselves. The catch is that overclocking the card could void the warranty so some enthusiasts preferred the factory overclocked cards.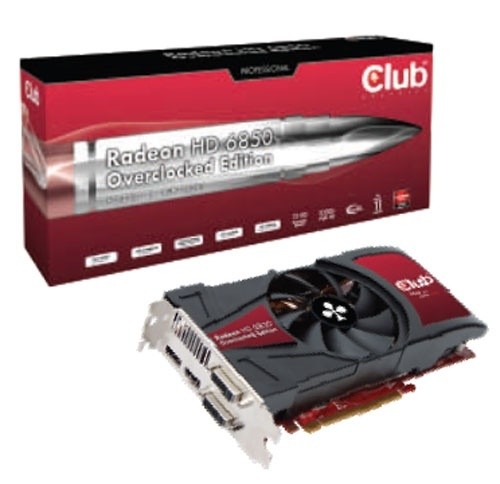 Today we can get overclocked ATI cards directly from card partners to offer better performance right out of the box and keep the warranty intact. The latest factory overclocked ATI card comes from Club 3D and is called the Radeon HD 6850 1GB GDDR5 Overclocked Edition. The card is the same as the other HD 6850 cards on the market save the higher clock speeds on the GPU and memory. The card has a GPU clock of 820MHz and a memory clock of 4400MHz.
Other features of the card include 960 stream processors, support for DirectX 11, PCIe 2.1 x6 interface, a dual slot cooler, and support for 3D content. The card has an integrated HD audio controller and a 256-bit memory interface. The 1GB of RAM in the card is GDDR5 and it supports maximum resolution of 2560 x 1600 for digital screens and 2048 x 1536 for analog screens. Pricing and availability are unknown at this time.
Related Tags