InnoDisk NanoUSB Dual: nano-sized and combo-featured!
InnoDisk NanoUSB Dual: nano-sized and combo-featured!

Published Mon, Nov 1 2010 8:35 PM CDT
|
Updated Tue, Nov 3 2020 12:33 PM CST
InnoDisk have gone beyond our imagination (wink) by introducing their new product, the InnoDisk nanoUSB Dual, which is designed with a small footprint in mind - it is both a USB stick and a Micro SD Card reader.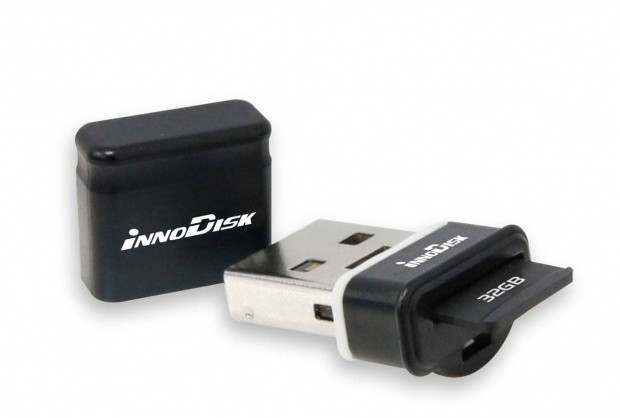 It is based on a "plug and forget" method - so you can plug it in and barely even notice it sitting there doing it's thang - it has a patent of mini-sized USB connector and a special patented USB schematic taken out by InnoDisk.
And without further chatter from me, let InnoDisk tell YOU why you want one of these nifty devices.
The easy way to have USB drive and micro SD card reader at the same time!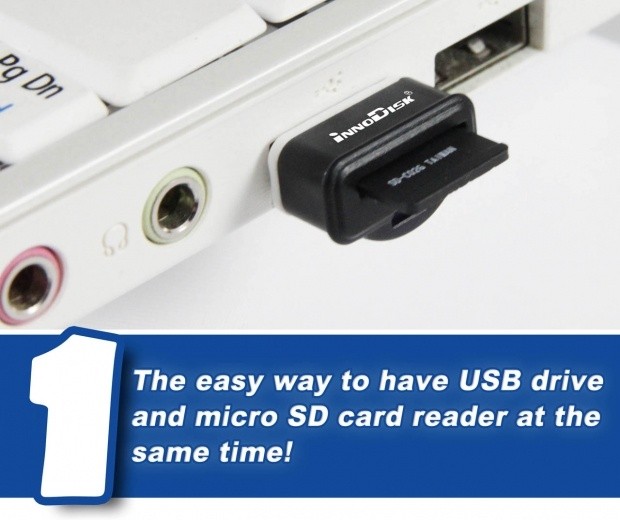 Do you usually have to access the data of your Micro SD card and need a card reader or adapter? Is it uncomfortable for you to always bring so many accessories at hand? What could save you from it? The answer is nanoUSB Dual! nanoUSB Dual built-in memory can support up to 32GB, while the MicroSD card reader can support up to 32GB. That is, at the same time, you can enjoy the extra 64GB additionally. nanoUSB Dual is designed within combo features of USB flash drives and Micro SD card reader, so you don't have to buy the reader anymore. To embrace such an innovative product, you don't have to bring such many accessories with you and you will not be bothered by looking for your USB drive anymore. The concept of "Plug & Forget" can benefit you more than you can come out!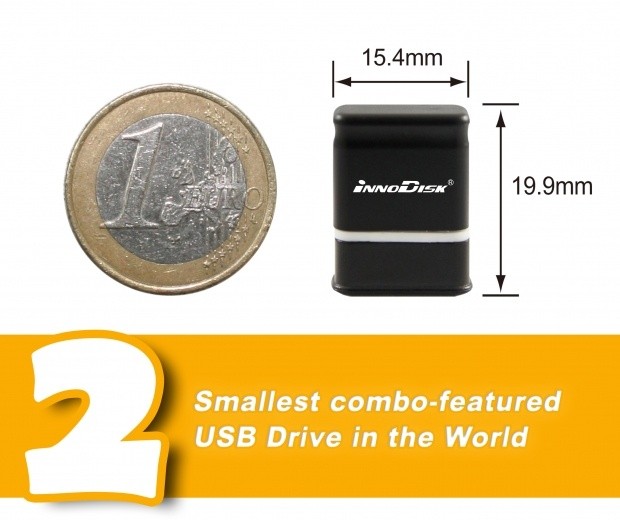 Smallest combo-featured USB Drive in the World
Do you have several USB drive? Have got lost your drive because of plugging it in and out from your laptop so frequently? And you just could not find it out! Such a breakthrough innovation that Micro SD card reader is designed into minimized USB drive, within two functions in one device, "Plug and Forget" enhances nanoUSB Dual's mobility and portability. Built-in card reader enables users to share or access to the data from digital cameras and other portable devices without any additional card reader or SD card adapter. All users have to do is just plug in nanoUSB Dual into their notebooks and do not worry about losing their USB drives or card readers anymore! Such a convenience is to avoid the problems caused by frequent USB device inserting in/out. The built-in memory and card reader supports up to 32GB respectively, so users can embrace up to 64GB once and enjoy the two functions. nanoUSB Dual is not only the smallest USB drive within card reader function but also easy to use, just "plug and forget"!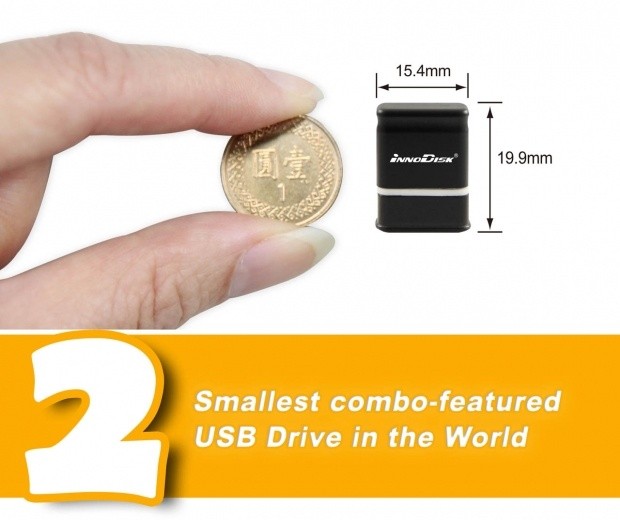 Why nanoUSB Dual?
1. Enhanced functionality: Within patented mechanical and electronic design and up to 32GB capacity in such tiny size, nanoUSB Dual also supports hot-plug MicroSD Card reader.
2. Intuitive handling: Requires no drivers, Plug & Play, Plug & Forget. You can mount your nanoUSB Dual on the laptop all the time for easy file backing-up and sharing.
3. Humanity design: Well designed mechanism, the nanoUSB Dual itself or the MicroSD Card are easy to plug and unplug and not interfering with other devices.
4. Fashion appearance: Designed in extremely small size, with neat exteriority, which is mounted smoothly on laptop.
Related Tags