SteelSeries partner up with GUNNAR Optiks to annouce new gaming glasses
SteelSeries and GUNNAR Optiks announce new gaming eyewear.

Published Wed, Oct 20 2010 7:18 PM CDT
|
Updated Tue, Nov 3 2020 12:33 PM CST
Popular gaming brand SteelSeries has saddled up with GUNNAR Optiks to release a range of gaming glasses.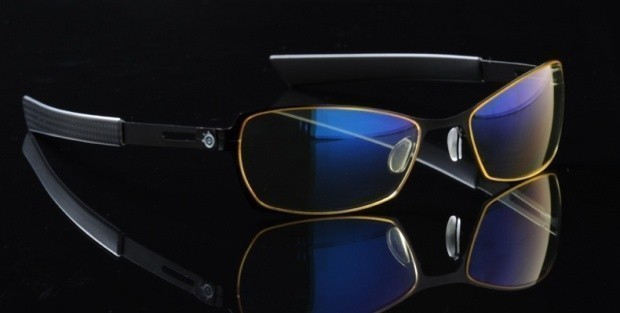 Both companies today announced a co-branded pair of digital performance eyewear called "SteelSeries Scope" - the glasses are designed to improve visual efficiency, reduce eye strain and improve contrast during those long gaming sessions. The SteelSeries Scope also includes a large lens for extended peripheral vision - improving overall coverage and adding a consistent transition of sight. The glasses will feature a SteelSeries branded flat temple - designed for comfort while wearing gaming headsets.
Bruce Hawver, CEO of SteelSeries said: "We've built our brand on the belief that gamers want peripherals and accessories that provide a competitive advantage that will help improve their experience and game," he added: "When we announced our strategic partnership with GUNNAR earlier this year, it was our goal to collaborate on a product that would provide gamers with that same solution of an improved experience. The SteelSeries Scope is the result of that collaboration and we're excited to bring it to market."
GUNNAR Optics president said: "Partnering with SteelSeries has been a smart and beneficial alignment for both of our brands. With the introduction of the SteelSeries Scope, we feel confident that gamers will appreciate and value the efforts of this collaboration", while adding: "SteelSeries' knowledge and feedback from professional gamers about design and fit is what makes SteelSeries Scope so unique to both PC and console gaming."
The new SteelSeries Scope is meant to enhance the user's visual performance, GUNNAR's proprietary i-AMP lens technology is an optical platform that includes the following components that create this visual advantage:
iONik lens tint optimizes light transmission and color contrast to filter out harsh light and reduce eyestrain.
i-Fi multi-stage lens coatings filter transmitted light and protect the lens, with anti-reflective properties that cuts down on distracting glare and extraneous light.
diAMIX lens material offers an optically pure viewing experience with ultra-light, ergonomic properties;
fRACTYL lens geometry mimics nature to aid the natural focusing power of the cornea and lens while creating a preferential ocular microclimate.
Rx lens available in the Scope frame through Carl Zeiss Vision (see Eye Care Professional for pricing).
Related Tags