NVIDIA CEO hulk-smashes rumour of foundry switch
NVIDIA CEO hulk-smashes rumour of foundry switch - they're staying with TMSC.

Published Wed, Oct 6 2010 7:43 PM CDT
|
Updated Tue, Nov 3 2020 12:33 PM CST
It's not like NVIDIA is going through enough crap right now - to add to this are the rumours of NVIDIA entering into a deal with Global Foundaries to produce the upcoming Tegra SoC's - this deal would be nasty to now long time partner of NVIDIA, TMSC, as it would see NVIDIA getting all snuggly with GlobalFoundries - who is owned by competitor AMD.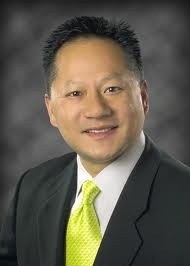 href="https://www.digitimes.com/news/a20101006PD207.html">
Digitimes
reported that NVIDIA CEO, Jen-Hsun Huang emphasised NVIDIA's strong ongoing partnership with TMSC, denying any suggestions or rumours that it may be planning to change partners. He also took the opportunity to discuss NVIDIA's position in the market and how he saw them competing in the near future.
Huang blamed the companies failure in launching an entire range of Fermi-based products for allowing AMD to gain significant market share of AMD's Radeon HD 5000-series. Huang remains optimistic though, as to the company's fortunes in the 4th quarter. He mentioned both growth in China and the recovering markets in Europe and North America.
Finally, Huang also denied suggestion that NVIDIA will be under pressure as both Intel and AMD prepare to release much more powerful integrated GPU's then what is available now. He said the long delays that came with Fusion and Intel's history of weak graphics performance as signals of the difficulty in combining CPU's and GPU's.
Related Tags