After two weeks, we have a 6-way tie for first place!
Mark, Brandon, Jonathan, Don, Jacob and Chad are all tied for first place! And the rest of the guys are hot on their tails with one each. Remember, the top 5 win a free Razer Abyssus gaming mouse, so this contest isn't over yet!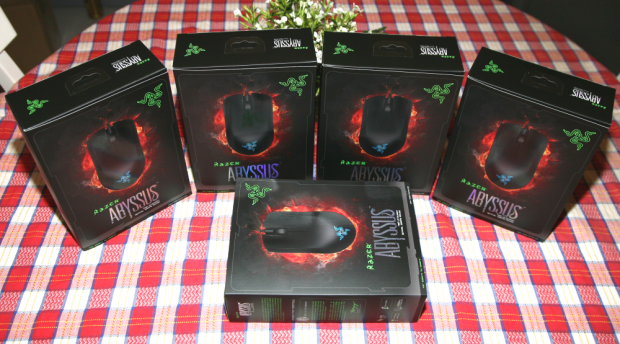 Learn more about
Tech-Facts here and how you can make money
and win a Razer gaming mouse.
Standings after week 2:
Mark Solomon
Brandon Walsh
Jonathan Wang
Don Pathirage
Chad Bonivtch
Jacob Stein
Danny Kee Wah Teoh
Ryan Rose
Stanislas Bardoux
Farhad Zadeh
Anthony Tassin
Darren Thornberry
Shawn Ritter
Kevin Sullivan
Dave Thompsond
Kang Ho
Tyler Dominick
Steve Coughlin