LogMeIn Ignition for Android now in Beta
Access your computer from your Android based phone.
Published Mon, May 10 2010 11:34 AM CDT
|
Updated Tue, Nov 3 2020 12:34 PM CST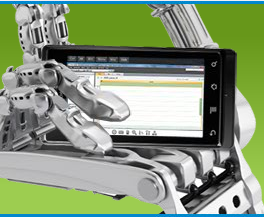 Wouldn't it be nice if you could access files on your computer when your away from your home or office? LogMeIn Ignition for Android in now in Beta and free for beta testers who will be able to control and contact their home or office computers.
Ignition gives you access to your work and home computers from your Android smartphone such as your Droid, Droid Incredible, Droid Eris, Nexus One, T-Mobile G1, T-Mobile myTouch 3G Motorola Cliq, Samsung Behold II, Samsung Moment, Motorola Devour, BlackFlip and HTC Hero.
Ignition lets users use the distant computer as if they were sitting in front of it. You can download the beta version for free and let LogMeIn know how you like so that they can optimize the final product before the big launch.
LogMeIn Ingnition Gives you :
# One-click access to your computers from your Android smartphone.
# Unlimited access to all your personal and work computers.
# Go mobile without the worry of leaving something behind.
Most versions of Ignition cost $29.99 so you may not have free access for long. Mobile verisons do not support sound and the connection is not fast enough to watch video.
LogMeIn Ignition is compatible with Windows PCs running LogMeIn Pro, LogMeIn IT Reach or LogMeIn Free, and Mac OS X computers running LogMeIn Free.
Related Tags