Three DirectX 11 Tech Demos now online for download
Heaven, Mecha and Ladybug.
Published
1 minute & 27 seconds read time
Now that the DirectX 11 capable Windows 7 operating system is officially launched along with the existing availability of AMD/ATI's DX11 capable Radeon 5000 series graphics cards, a few DX11 based tech demos have become available for download on the net.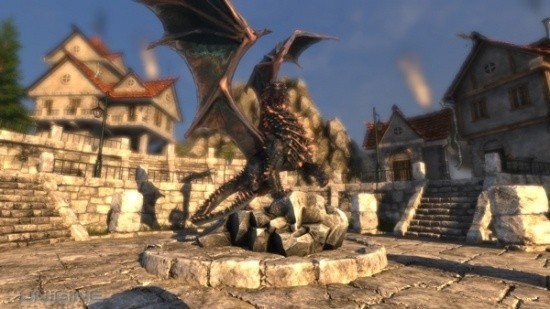 Middleware developer Unigine has become the first to release a fully functional DX11 demo called "Heaven". It weighs in at 127MB and can be
downloaded from FileShack now
.
In the benchmark, a disembodied camera pans through a floating fantasy town with grassy hills, paved roadways, and a square with a dragon in the center. The user can press keys to enable or disable tesellation, which increases the polygon count of various objects, from the dragon to walls, floors, and rooftops. The Heaven benchmark also lets you jump into the world and walk around, should you want a closer look at some of the eye candy.
Apparently the demo can even run on DX9 cards, though of course all the DX11 specific effects will be disabled.
Also now available are a couple official tech demos from AMD/ATI themselves :-
AMD Mecha DirectX 11 Demo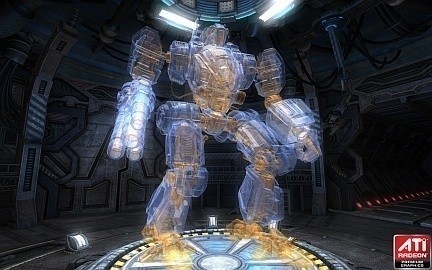 The Mecha demo shows the results of a new approach to rendering semi-transparent objects without pre-sorting, known as order-independent transparency (OIT). It is made possible by the ATI Radeon HD 5800 Series of graphics processors and the new features of Microsoft DirectX 11 technology. Blending is an order-dependent operation that requires sorting objects before rendering them. Atomic operations and append buffers make it possible to construct per-pixel fragment lists and sort them on the GPU. The results are a significant increase in speed and accuracy over those possible with traditional techniques.
-
NGOHQ Download Link - 199MB
AMD Ladybug DirectX 11 Demo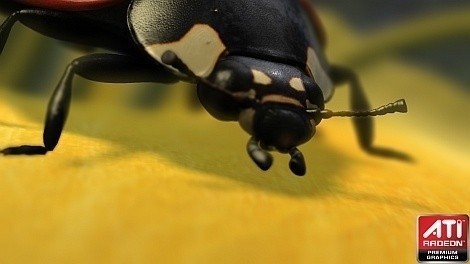 The Ladybug demo shows the results of a new approach to simulating lens-accurate depth-of-field effects based on real-world parameters of focal length and focus distance. This technique is made possible by the ATI Radeon HD 5800 Series of graphics processors and the Microsoft DirectX 11 and Direct Compute 11 technologies. Depth-of-field is used in feature films by cinematographers to subtly guide a viewer's attention through a shot or to heighten the emotion of a scene.
-
NGOHQ Download Link - 192MB
Related Tags